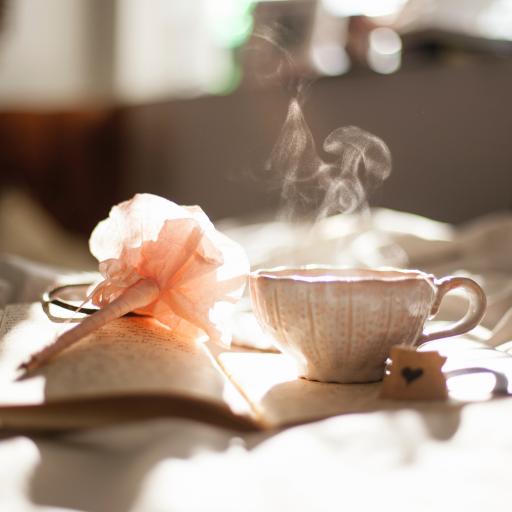 A un rêve, the new tea room in the 11th district of Paris
Categories : Eating, Drinking, published on : 10/27/23
Nestled in the vibrant 11th arrondissement of Paris, on Avenue Parmentier, a hidden gem awaits for those with a sweet tooth and a taste for Asian flavors. "À Un Rêve" (in a dream) is the name of this new establishment, a café-tea room and pastry shop that beautifully marries the best of coffee shops with the delights of Asia.
The name "À Un Rêve" literally represents Estelle's dream coming to life in this establishment. The café-tea room and pastry shop are a tribute to her aspirations, where she shares her love for exotic flavors and sweet pleasures.
Upon entering this unique place, you'll be welcomed by a counter overflowing with sweet delights. You'll find classics like the reimagined Flan with vanilla-Baileys and the Paris-Brest with homemade almond-hazelnut praline.
What sets À Un Rêve apart are its exotic creations, such as the "Cococoffee" tart in the shape of a rose. This delicate pastry elegantly combines a cocoa sweet pastry, chocolate cream, coffee praline, coconut dacquoise, milk chocolate ganache, coconut whipped cream, and a crunchy crumble.
Among the discoveries not to be missed are the Litchi Cloud with black sesame and Earl Grey pineapple creations that will delight fans of new gustatory experiences. Prices range from €4 to €7.50 per pastry, making it an affordable option for a quality sweet break.
To fully savor these delights, take a seat in the light, serene, and soothing atmosphere of the café-tea room. It is open all day, welcoming you for breakfast, lunch, afternoon tea, and of course, weekend brunch. On sunny days, a welcoming terrace awaits you to enjoy the sun.
For those who appreciate savory options, the surprising combination of croissant and slow-cooked pork is a culinary experience not to be missed, accompanied by pickled radishes and fermented cabbage, marinated egg, and a mâche salad.
The "Fried Chicken Toast" is another gem on the menu, featuring homemade bread, egg, chives, black sesame, fried chicken, all topped with Tianmian sauce and roasted cherry tomatoes. It's a pure delight for the taste buds.
Lastly, don't leave À Un Rêve without trying the highly original Chinese black sesame beignets, fried beignets paired with mochi, all drizzled with a sour cherry coulis and sweetened condensed milk. This creation might seem surprising, but it unquestionably deserves a try for a unique taste experience.
"À Un Rêve" is more than just a café-tea room and pastry shop; it's a gustatory journey that transports you between classic flavors and exotic aromas. If you're looking for an original coffee shop where each bite is an invitation to dream, look no further—À Un Rêve is the place to be.
Bonus: It's only a short walk from the hotel FABRIC!
Open from Wednesday to Sunday from 9:30 am to 8:00 pm. A 10-minute walk from the FABRIC hotel.
Photo ©Carli Jeen - Unsplash