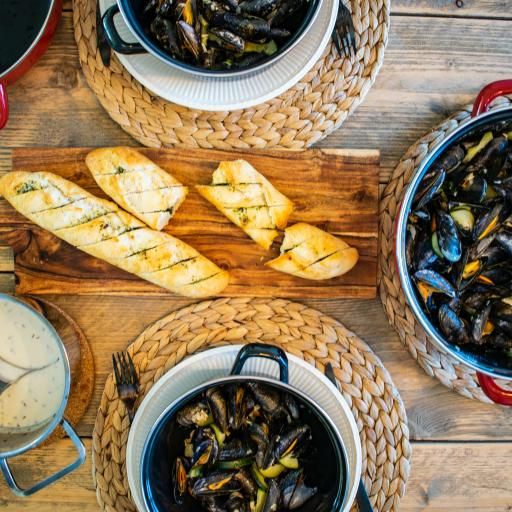 "Amatxi", the Basque cuisine of grandmothers
Categories : Eating, published on : 5/27/22
Amatxi is a restaurant with a retro decor that offers generous cuisine with southwestern influences. The meaning of the restaurant name is "grandmother" in Basque, and it perfectly represents the warm atmosphere of a bistro as it used to be.
On the menu, you will find classic recipes such as terrine or mussels with chorizo, but also original combinations such as cod and pomelo.
As with all grandmothers in the collective imagination, the portions are copious and tasty. In addition, a fine selection of wines accompanies the dishes.
At Amatxi, you will feel at home at lunchtime as well as at dinner!

Open Tuesday to Saturday for lunch and dinner. A 10-minute walk from the hotel Fabric.
Photo ©Paul Einerhand - Unsplash