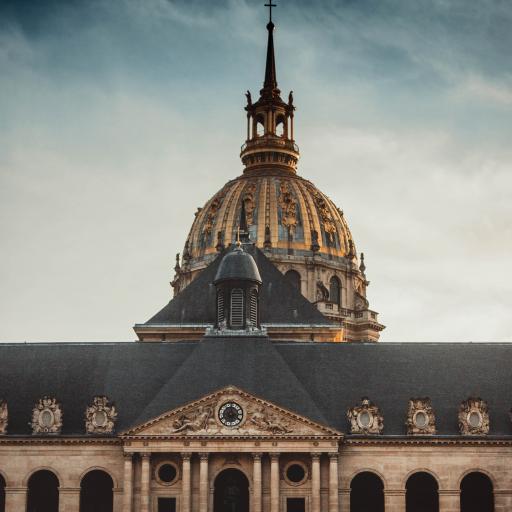 Aura Invalides the immersive show not to be missed !
Categories : Exhibition, Lifestyle, published on : 10/31/23
Discover Aura Invalides, a unique immersive experience that delves into the architectural history of the magnificent Dôme des Invalides.
This captivating experience combines light play, orchestral music, and cutting-edge technology, including video mapping, to provide an unforgettable experience within the splendid Dôme des Invalides.
Inaugurated by Louis XIV in 1706, the Dôme des Invalides, home to the tomb of Napoleon I since 1861, serves as the majestic backdrop for this immersive journey. Rediscover the grandeur of this edifice, from its most grandiose elements to its subtle motifs.
Picture yourself beneath the majestic dome of the Dôme des Invalides, rising to a height of 60 meters. A fusion of classical architecture and digital creation breathes life into a series of captivating audiovisual displays in a 50-minute performance. This timeless collective experience unfolds in the evening, creating a magical atmosphere after sunset.
The diverse international team at Moment Factory, comprising lighting designers, 3D artists, musicians, architects, scenographers, technicians, multimedia directors, creative directors, illustrators, and more, worked closely with the teams at the Army Museum for over a year to craft this multimedia experience while respecting the integrity of the Dôme des Invalides.
The spectacle is divided into three acts: construction, memories, and elevation. Visitors are invited to connect with the monument for a timeless experience that transports them through the ages and the history of this iconic location.
The goal of Aura Invalides is to reveal rather than narrate. Inspired by the diverse history of the site, the creative team has designed an immersive world to stimulate the imagination of visitors.
The experience aims to evoke wonder by revealing the intangible and the invisible. The teams at Cultival and Moment Factory sought to honor the spirit of the place, in harmony with classical architecture where every detail contributes to the perfect whole. They aimed to capture the artistic and heritage essence of the Dôme to share it with visitors.
AURA Invalides goes beyond being just a show. It is a journey into the architectural history of Paris, a celebration of human creativity, and an opportunity to explore the harmonious blend of classical architecture and digital advancements. Don't miss this grand experience that transports you through time at the Invalides in Paris. Book your session through the official event ticketing!
Available until December 31, 2024, every day starting at 7:15 PM, subject to availability.
Photo ©Mathias Reding