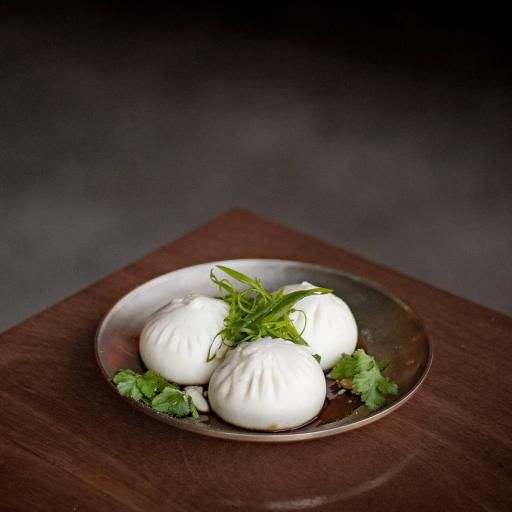 Bao Express the new restaurant of the Bao Family
Categories : Eating, Drinking, Lifestyle, published on : 10/20/23
After Petit Bao, Gros Bao, and Bleu Bao, the Bao Family introduces Bao Express, the latest gem in Chinese cuisine in the 11th arrondissement of Paris.
This versatile new establishment goes beyond the typical dining experience, with the added bonuses of a bakery called Bao Bakery and a hidden bar known as The Underpool, all to the delight of food enthusiasts.
The location of Bao Express itself is a centerpiece of the experience. Just like the Hôtel Fabric, it is situated in a former button factory that has been abandoned for more than two decades. The place has been transformed into a modern space with a retro 1970s aesthetic, thanks to the talents of architects Tala Gharagozlou and Virginie de Graveron. Bao Express exudes the charm of a Hong Kong-style diner with soothing pastel tones.
Bao Express caters to the needs of early birds and night owls alike, with operating hours from 8 am to 2 am. Those seeking a quick meal to dine in or take away will find happiness in Bao Bakery, which offers a range of Pineapple Bao, light buns covered with crumble and available in sweet or savory flavors, along with many other homemade recipes.
The real treasure of Bao Express lies in its cuisine. Chef Grégoire Seguin invites you to explore a selection of Chinese specialties. Among the must-try items are Chinese Spring Rolls and Siu Mai, which can already be found in other restaurants within the Bao Family. Exclusive creations like Ham Sui Gao, which are rice flour beignets filled with a delicious mixture of chicken, salted radish, shiitake, and spring onions, will satisfy lovers of authentic flavors.
And of course, there's the signature dessert of Bao Express, the Hong Kong French toast. It is fried white bread, filled with runny salted egg yolk, a true delight for the taste buds.
After 7 pm, the excitement at Bao Express reaches new heights as you discover what's hidden in the basement: The Underpool, a carefully concealed venue resembling an inverted swimming pool. A glance at the wavy ceiling composed of mirrors signed by the artist Supakitch will make you appreciate the uniqueness of the place. The Underpool is open until 2 am and offers a menu of cocktails with Chinese influences, curated by the talented bartender Nicolas Lasjuilliarias.
Whether you're in the mood for Hong Kong-inspired Chinese pastries, baozi to enjoy at any time of the day, traditional hot beverages, or you prefer to savor a cocktail while enjoying a carefully selected music playlist, Bao Express has everything you need for an unforgettable culinary experience. So, don't hesitate to discover this hidden gem of Chinese cuisine in the 11th arrondissement of Paris!
If you're staying at the Hotel Fabric, you're just a ten-minute walk away! Feel free to inquire at the front desk for any reservation requests.
A 12-minute walk from the Hotel FABRIC. The restaurant opens every day for lunch and dinner.
Photo ©Caramel - Unsplash