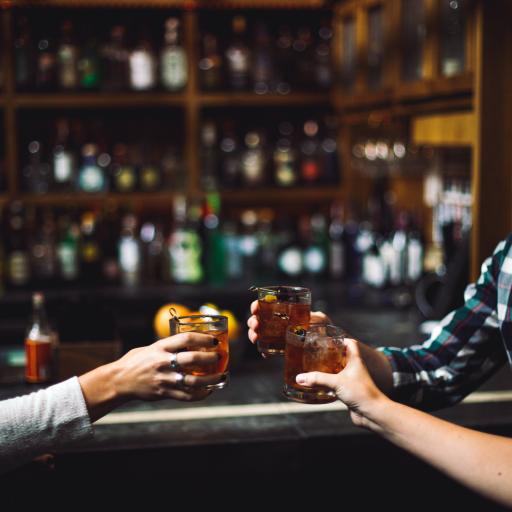 Be trader for a night at the Wall Street Bar !
Categories : Eating, Drinking, Lifestyle, published on : 6/20/23
Are you looking for an original place near the FABRIC hotel to have a friendly gathering? Look no further, the Wall Street Bar is the perfect spot! Stock market enthusiasts and fans of unique concepts can enjoy an evening with friends with a "small" twist: drink prices fluctuate in real time, just like in a real stock market!
The atmosphere at the Wall Street Bar is warm and inviting, making it an ideal venue for an evening with colleagues or friends. You can not only have dinner but also have a great time until the early hours, soaking in the vibrant Oberkampf neighborhood!
When it comes to dining, a delightful selection of tapas to share is available until 10 p.m. The chef guarantees a homemade cuisine highlighting fresh, seasonal ingredients. The culinary offerings are regularly updated, featuring reinterpretations of traditional dishes as well as a variety of toasts and street food classics. There's something to suit every taste!
From 10 p.m. onwards, the dance floor comes alive! Tables are moved aside to create a festive and entertaining ambiance, in a friendly and unpretentious atmosphere.
As for the drinks, you'll need to stay focused to catch the best prices! Multiple screens are spread throughout the bar, displaying the fluctuations in drink prices every 100 seconds. "Stock market crashes" occur regularly, adding an exciting element to the experience. Stay alert while enjoying the festive atmosphere!
But that's not all! Regular animations are organized to entertain the guests. Every Tuesday, karaoke enthusiasts can grab the mic and sing their favorite songs. Additionally, dartboards and a foosball table are available for friendly challenges among friends.
Themed nights are also offered, whether focused on dining or celebration. Don't miss out on these unique and entertaining moments! Stay updated by checking the official website of the Wall Street Bar.
And for business meetings, the space can be privatized and provides everything you need for a flawless meeting or seminar: projector, stage, microphone, sound system... All you have to do is settle in and enjoy the event! If you're staying at the FABRIC hotel for your business trips, it's the ideal place to organize meetings in the neighborhood without the need for public transportation or a taxi.
As you have understood, at the Wall Street Bar, you're guaranteed to have a great time with friends or colleagues! Let yourself be immersed in the unique atmosphere of this place and experience being a trader for one night!
Located a 5-minute walk from the FABRIC hotel. Open from Tuesday to Saturday, from 5 p.m. to 2 a.m.
Photo ©Drew Beamer - Unsplash