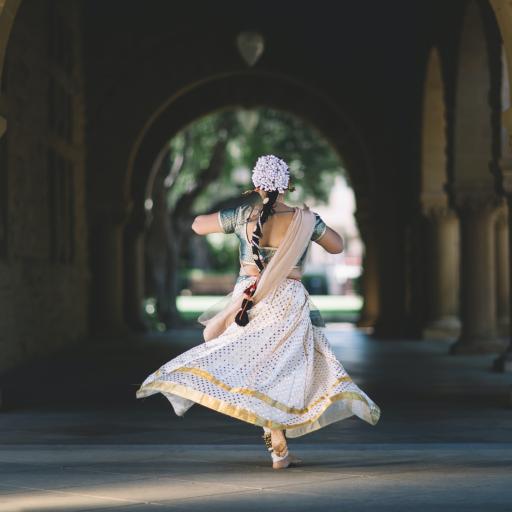 Bollywood Superstars au Quai Branly
Categories : Exhibition, published on : 10/24/23
The Quai Branly-Jacques Chirac Museum in Paris, as always, invites us to embark on an exotic journey into other cultures. This time, you're invited to dive into the heart of the most prolific and fascinating film industry in the world with its exhibition, "Bollywood Superstars: The Story of Indian Cinema". You'll have the opportunity to revisit a century of Indian cinema history, from its mythological and artistic origins to the fervent cult surrounding its actors and actresses, the new deities of the screen.
India, with its production of over 1,500 films each year, stands as the undisputed leader in the global film industry. From the early silent films of the 1920s, inspired by Hindu narratives, to contemporary blockbusters led by iconic stars, Indian cinema has always stirred unparalleled popular enthusiasm. This will be your chance to explore how Indian cinema has developed and evolved over the decades.
The exhibition's journey offers an immersive experience, blending works of art, historical artifacts, and large-screen projections, all enveloped in meticulously designed scenography. It highlights the significant connection between Indian cinema and popular performing arts. The early films borrowed elements from shadow theaters, magic lanterns, and itinerant storytellers to create age-old mythological narratives. In the context of nation-building and India's independence, these films drew inspiration from gods and great monarchs, becoming the first blockbusters capable of uniting a diverse audience across regional and linguistic divides on the subcontinent.
The exhibition concludes with a presentation of Indian cinema's actors and actresses, who have become true icons, perpetuating the magic of early cinema. These screen stars will forever embody the essence of Indian cinema, and the exhibition pays them a well-deserved tribute.
During your visit, you'll have the opportunity to immerse yourself in dazzling dance scenes and explore the palaces of historical Indian films. Over 200 works, including paintings, shadow figurines, costumes, and photographs, illustrate the incredible diversity of popular arts, narratives, and artistic influences that have shaped the boundless world of Indian cinema.
"Bollywood Superstars: The Story of Indian Cinema" was previously showcased at the Louvre Abu Dhabi from January 24 to June 4, 2023, attesting to its international significance. This exhibition is a genuine invitation to discover a dazzling facet of Indian culture and immerse yourself in the flamboyant world of Bollywood cinema.
The Quai Branly Museum awaits you to introduce you to this colorful and vibrant universe. So, are you ready to embark on this fascinating journey through a century of Indian cinematic history?
Until the 14th of January 2024. Open from Tuesday to Sunday from 10 h 30am to 7pm. Nocturne on Thursday until 10pm.
Photo ©Saksham Gangwar