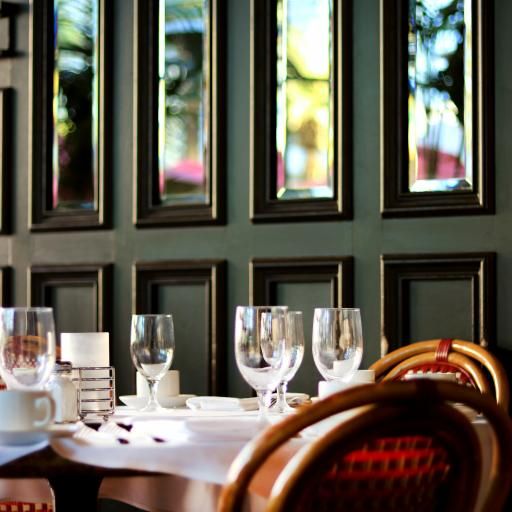 Brasserie Rosie, a true parisian experience !
Categories : Eating, Lifestyle, published on : 6/27/23
Brasserie Rosie is a true Parisian gem. Located in the 11th arrondissement of the capital, just a few steps from Place de la Bastille, this restaurant offers traditional, simple, and delicious French cuisine.
When you think of Paris, you immediately imagine the multitude of brasseries that enliven its streets. There is truly something for every taste! Brasserie Rosie is the perfect place for those looking for a simple brasserie in authentic Parisian style!
"The brasserie as we dream of it" is the goal of Juliette and Kevin, the creators of Brasserie Rosie, who have succeeded in recreating the atmosphere of a simple and authentic brasserie.
You will be welcomed by a caring team that demonstrates a true art of French hospitality! The elegant and contemporary decor will immerse you in the Parisian spirit while making you feel at home. Beautiful chandeliers and decorative mirrors create a refined and timeless atmosphere. The neatly arranged wooden tables and bistro chairs add a touch of comfort, making Brasserie Rosie a pleasant place where you immediately feel at ease.
The most delicious aspect of Brasserie Rosie is its cuisine. The menu offers a wide selection of classic French dishes, prepared with fresh and quality ingredients. Whether you're looking for a light salad, a hearty meat dish, or a delicious dessert, Brasserie Rosie has everything to satisfy your taste buds. Their "timeless" beef tartare, served with crispy golden fries, as well as the Limousin lamb shoulder, are particularly popular.
Vegetarian options are also available, and for those with a sweet tooth, a beautiful selection of desserts is offered.
To enhance your meal, the restaurant offers an extensive list of French wines. The staff will be delighted to advise you on the best choice to accompany your dish, and you won't be disappointed!
Brasserie Rosie has quickly gained popularity and has become a true Parisian institution. Regulars and enthusiasts of authentic French cuisine gather in this charming place to savor exquisite dishes and enjoy a pleasant time in good company.
If you're looking for a place where you can enjoy quality French cuisine served in a friendly and warm ambiance, look no further than Brasserie Rosie. You will be enchanted by the experience offered, and you will quickly understand why this establishment is so beloved by Parisians and visitors alike.
Whether you come for a romantic dinner, a lunch with friends, or a casual drink after work, Brasserie Rosie is the perfect place to have a great time.
If you are staying at the FABRIC hotel, you will have a short and pleasant walk of about twenty minutes to reach the restaurant! Feel free to contact the reception to book your table!
Open every day for lunch and dinner. A 20-minute walk from the hotel FABRIC .
Photo ©Cody Chan - Unsplash