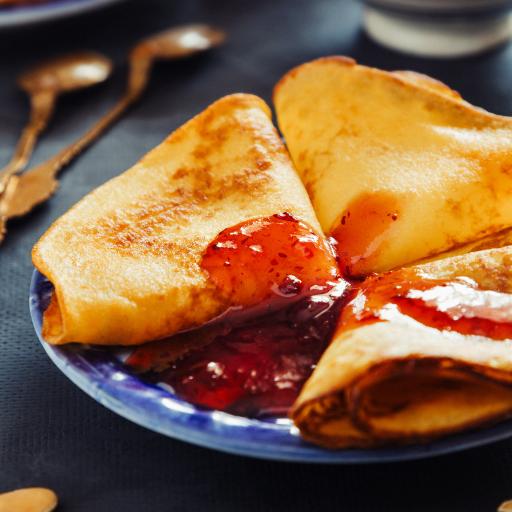 Candlemas at "Chez Imogène"
Categories : Eating, published on : 2/1/22
Tomorrow we celebrate Candlemas. But do you know the origin of this celebration? It dates back to the 5th century, when during the torchlight processions in honor of the presentation of Jesus in the Temple, Pope Gelasius I offered pancakes to the pilgrims. It is therefore the perfect occasion to taste this typical French dish. For this reason, we recommend an address located a few steps away from the Fabric Hotel: Chez Imogène.
In this charming restaurant, you will be warmly welcomed by the team of the place. You will be able to taste buckwheat pancakes without gluten, wheat pancakes but also soups or salads. The proximity with the market of the boulevard Richard Lenoir allows to guarantee always fresh and seasonal products. And if you have allergies or food preferences, don't hesitate to talk to the crepe maker! He will be happy to suggest a dish to your taste!
Are you more of a crepe or galette person? Don't hesitate to go to this restaurant to find out!
At 6 minutes walk from the hotel FABRIC. Open Monday for dinner, Tuesday to Saturday for lunch and dinner. Closed on Sunday.
Photo ©Elena Leya- Unsplash