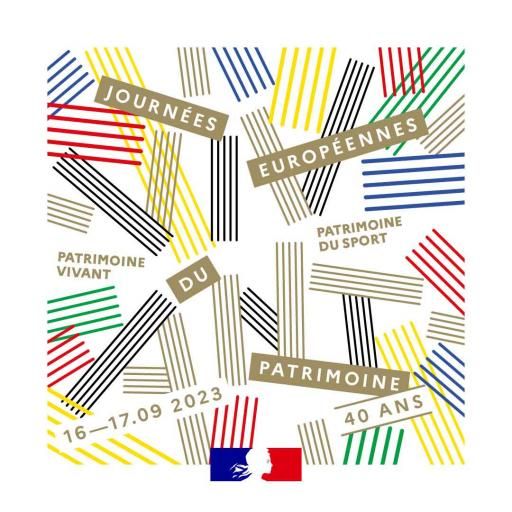 European Heritage Days 2023 in Paris
Categories : Lifestyle, published on : 9/12/23
The 40th edition of the European Heritage Days, scheduled for September 16th and 17th, 2023 in Paris, promises to be an unmissable cultural event, highlighting two major themes: "Living Heritage" and "Sports Heritage".
The theme of "Living Heritage" offers a unique opportunity to discover and celebrate practices, knowledge, and skills passed down from generation to generation. At the heart of this exploration are traditional artisan trades, knowledge related to nature and the universe, as well as elements of cultural heritage such as songs, dances, rituals, and popular festivals. The choice of this theme holds special significance as it coincides with the 20th anniversary of the UNESCO Convention on Intangible Cultural Heritage. This event provides an opportunity to showcase and emphasize these often overlooked cultural treasures that are fundamental to our collective identity.
The second theme, "Sports Heritage", celebrates Paris's sporting legacy in the context of the Cultural Olympiad. Since the early 20th century, sports have gained significant importance in our culture, and this theme pays homage to the sites, athletes, and historic moments that have shaped the city's sports history. Special guided tours will lead participants through iconic sports venues, allowing them to relive significant moments and understand the significance of sports in our society. Additionally, with the approach of the 2024 Olympics, it's the perfect time to gain a deeper understanding of the sports culture of our beautiful capital.
The event will commence on September 15th with a day dedicated to students through the "Lift Your Eyes!" initiative, in partnership with the Ministry of National Education and Youth. Students will have the opportunity to discover the heritage of their region, learn its history, and become aware of the importance of its preservation and valorization. This initiative aims to instill respect and admiration for French cultural and historical heritage from a young age. Last year, over 80 customized experiences were designed to engage the youth and provide them privileged access to cultural events.
The event's coordination is managed by the Ministry of Culture at the national level and by the Regional Directorates of Cultural Affairs (DRAC) at the regional level. The event schedule, accessible on the Openagenda digital platform, lists all the activities planned for the weekend.
The European Heritage Days 2023 in Paris promise to be a privileged moment to celebrate the living and sports heritage of the city by exploring all facets of our cultural identity. From traditional craftsmanship to historic sports moments, including songs and dances, these days invite us to consider the similarities between our social and cultural identity and our personal identity. Whether young or old, these days offer a unique opportunity to delve into the history and richness of our heritage, understand its role in our society, and participate in its preservation for future generations.