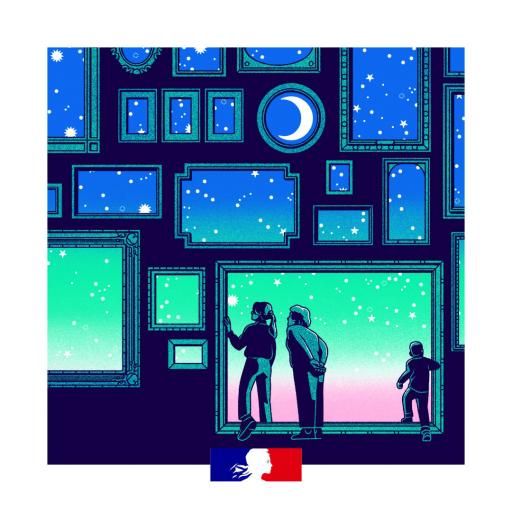 European Museum Nights, 2023 edition
Categories : Lifestyle, published on : 4/9/23
In less than a week, the must-see event of the year will take place in Paris.: the Nuit des Musées (museums night) 2023! Culture and art enthusiasts will be able to enjoy this special night on May 13, when many Parisian museums and monuments will open their doors for free.
Activities, workshops, concerts and guided tours will be organized for the occasion. As every year, the atmosphere will be festive and friendly, ideal for spending a pleasant moment with family or friends.
This 19ᵉ edition will also include the operation "The class, the work!" in partnership with the Ministry of National Education and Youth. Elementary, middle and high school students will be able to play the role of cultural mediators for an evening, passing on their knowledge to their classmates and friends. Since 2013, many classes have participated in this event by creating their own artistic projects, offering a touch of creativity and dynamism to the Museum Night.
The students' artistic creations are also showcased on the digital platform La classe, l'œuvre! Since its first edition in 2005, the Night of the Museums is an important event for the cultural education of the youngest and a great opportunity for the inhabitants and visitors of Paris to discover the cultural wealth of the city.
For more information and to see the complete program, visit the official website of the Nuit des Musées.