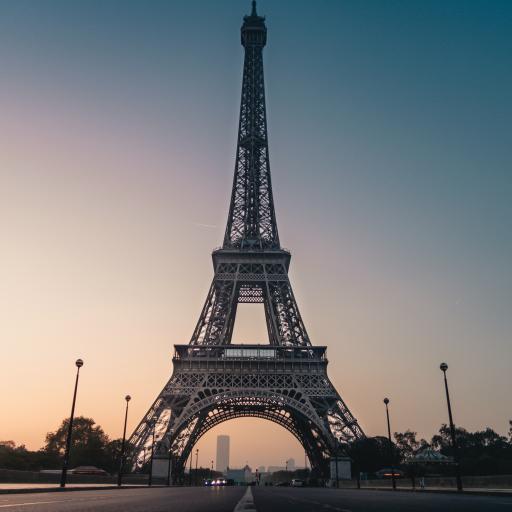 Exhibition Paris of Gustave Eiffel at the Cité de l'Architecture
Categories : Exhibition, published on : 9/1/23
On the occasion of the centenary of Gustave Eiffel's passing, the Cité de l'Architecture et du Patrimoine is hosting an exceptional exhibition in the prestigious Palais de Chaillot, facing the Eiffel Tower, where the museum is located. This exhibition pays tribute to the illustrious engineer by highlighting his Parisian projects that have left a mark on the history of architecture, engineering, and science in France and around the world.
The exhibition offers a complete immersion into Gustave Eiffel's life, from his childhood in Dijon to his central role in Parisian engineering. Through prints, photographs, digital tools, objects, and models, visitors will discover Eiffel's Parisian life, his workshops, collaborators, and iconic achievements.
At the heart of the exhibition stands the Eiffel Tower, Gustave Eiffel's iconic masterpiece, but lesser-known contributions such as bridges, metal structures, technological advancements in department stores, and the metro are also showcased, bearing witness to his unique creative genius. Indeed, his innovative use of steel as a construction material opened new possibilities for daring and durable structures, contributing to the rise of industrial architecture.
An essential part of the exhibition is dedicated to Gustave Eiffel's scientific research, particularly in aerodynamics, aeronautics, and meteorology. Visitors will have the opportunity to discover an accurate replica of his office, furnished with original pieces, on loan from the Eiffel aerodynamic laboratory, shedding light on the extent of his contributions to science and technology during his time.
This authentic replica of his office, displayed along the route, provides an intimate insight into his workspace where he envisioned and materialized his revolutionary ideas. This aspect of the exhibition allows visitors to feel closer to the man behind the genius, understanding his thought process and motivations.
As visitors explore Gustave Eiffel's life and work, they are also transported to the historical context of the Belle Époque, a period of cultural and artistic prosperity in France. The modernity of Paris, embodied by the Eiffel Tower, reflects the energy and optimism of that era, captivating the collective imagination and leaving a lasting impression in memories.
For more information, please visit the official website of the Cité du Patrimoine et de l'Architecture. Our reception team is available to assist you in booking your tickets.
Exhibition open until January 8, 2024. Open from Tuesday to Sunday, from 11 a.m. to 6 p.m.
Photo ©Gautier Salles - Unsplash