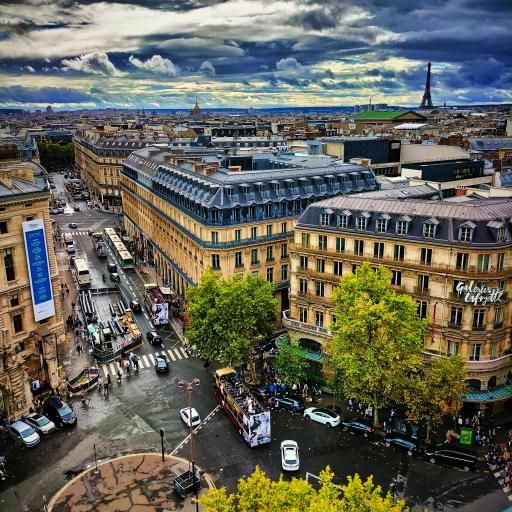 Fragile Colossus, the open air exhibition in the Haussmann district of Paris
Categories : Exhibition, Lifestyle, published on : 3/17/23
What if we told you that you don't need to go to a museum to admire works of art in Paris? You have until March 31 to stroll through the beautiful streets of the Haussmann district, in the 9th arrondissement of the capital, and admire the magnificent sculptures of Michel Bassompierre!
"Fragile Colossus" is a real open-air exhibition that highlights the giant statues of bears and gorillas, which the sculptor has created to highlight the imposing and vulnerable side of these creatures, now classified as endangered species.
In 2021, the exhibition took place in the Jardin des Plantes, but this time you can admire it while strolling between the magnificent Opéra theater and the Galeries Lafayette.
A new work called "Le Mélèze" is the new entry of this edition and also the largest work ever made by the artist.
The softness of the shapes and colors contrasts with the power and size of these giant animals, as well as their fragility in the face of the uncertain conservation situation of their ecosystem.
The artist wishes, through his creations, to sensitize society to themes such as the preservation of the natural environment and the protection of animals.
Michel Bassompierre offers us a moment of reflection and admiration of nature in the magnificent setting of the City of Light. An exhibition not to be missed!
Until March 31, 2023. Boulevard Haussmann, 15 minutes by metro from the hotel FABRIC.
Photo ©Antoine Petitteville - Unsplash