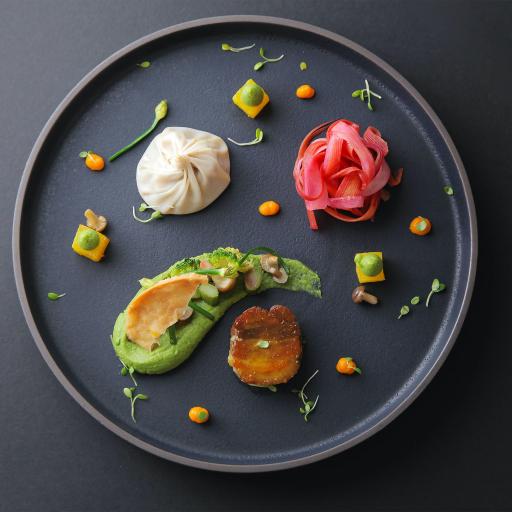 Géosmine, the newest restaurant in the district !
Categories : Eating, published on : 5/2/23
The restaurant "Géosmine", just like the Fabric hotel, has found its place in a former textile workshop in our beautiful neighborhood next to République square.
Its name "Géosmine" refers to the chemical compound that gives the earth its characteristic smell after rain. It represents renewal, the return to life after periods of drought.
Chef Maxime Bouttier began his apprenticeship at the age of 14, discovering the world of cooking, pastry-making, but also the room.
Afterward, he had several experiences in many starred restaurants in France and abroad, which allowed him to open his horizons and expand his knowledge.
In creating his own restaurant "Géosmine", he wanted to create a place with a relaxed atmosphere, to highlight the products of our land, the producers, the wine growers and at the same time to encourage exchanges and encounters.
His cuisine is instinctive and daring. Two "carte blanche" menus are available, in 7 or 11 steps, with the possibility of adding a wine pairing.
Open from Thursday to Monday for lunch and dinner. 5 minutes walk from the FABRIC hotel and in the same street!
Photo ©Romain Briaux - Unsplash