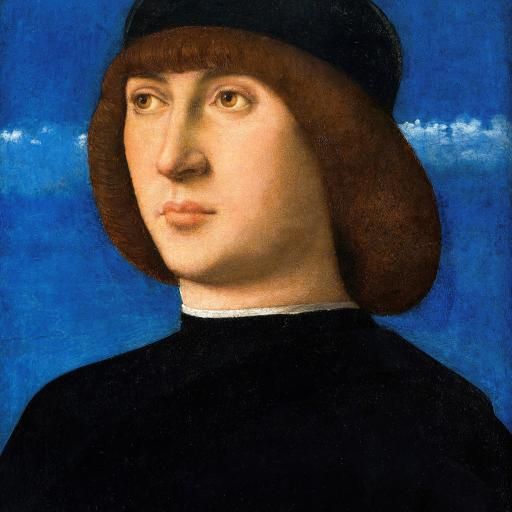 Giovanni bellini at the Jacquemart André museum !
Categories : Exhibition, published on : 6/16/23
The Jacquemart-André Museum offers you the opportunity to travel to the magnificent Venice and immerse yourself in Italian art! Be amazed by the exhibition dedicated to Giovanni Bellini, one of the founders of the Venetian art!
Giovanni Bellini lived in a pivotal era, between humanism, a movement that brought awareness to the human spirit, and religious representations that did not consider personal thought. It was a historical moment where artists no longer limited themselves to depicting only human figures in religious contexts, resulting in a significant change influencing artistic creation for centuries to come.
Over 50 artworks will trace the journey and unique style of this Renaissance master, who paved the way for the use of color and tone. To highlight the artist's evolution over time, his works will be compared to those of his masters and inspirations. You will admire the uniqueness of his work and the originality of his creations, while retracing the key moments of his style changes.
Giovanni Bellini grew up in an artistic family. His father Jacopo and his brother Gentile strongly influenced his art, as did his brother-in-law, the renowned painter and engraver Andrea Mantegna. The study of great artists from Florence, such as Donatello, allowed Bellini to give his painting a monumental dimension. Mantegna, on the other hand, encouraged the artist to explore perspective and create depth in his works.
However, it was upon his arrival in Venice that Bellini truly developed his style. The fusion of Flemish attention to detail with Italian spatial constructions brought to life the magnificent oil paintings that we still admire today. The works of Antonello de Messina, Byzantine Madonnas, and Giorgione are just a few examples of artistic expressions that deeply influenced Giovanni Bellini and shaped his art and creations.
At the heart of the exhibition lies the artist's relentless quest, explaining the richness of his pictorial language. You will witness the Gothic period at the beginning, with his "Virgin of Humility," which reveals no emotion, his religious creations featuring Madonnas and Christs, and his "Virgin and Child," reflecting a humanist spirituality. It will be a true journey through the evolution of an era, seen through the artist's eyes.
Some artworks have never been shown to the public before, adding a unique dimension to this exhibition dedicated to Giovanni Bellini, an essential master in the history of Venetian art.
And if you are not familiar with the Jacquemart-André Museum, this is the perfect opportunity to discover this cultural treasure that deserves to be explored. Nestled in a magnificent 19th-century mansion, it offers an unforgettable experience for all art and history enthusiasts.
Until July 17, 2023. Open daily from 10 a.m. to 6 p.m. Late-night openings on Mondays until 8:30 p.m.
Photo ©Creative Commons