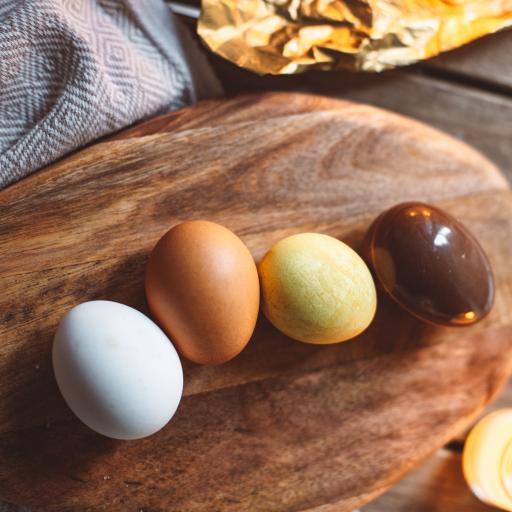 Give yourself Easter eggs at "À la mère de famille"
Categories : Eating, Lifestyle, published on : 4/7/23
The sweetest time of the year is fast approaching! Next Sunday, you can celebrate Easter Day with your loved ones. Like every year, Easter is an opportunity to spend time with your family, to organize an egg hunt and especially to enjoy some good chocolate! And if you haven't yet bought sweets for yourself or your loved ones, don't hesitate to go to "À la Mère de Famille", the oldest chocolate factory in Paris!
The chocolate factory "À la Mère de Famille" has been an institution for more than 250 years. Founded in 1761, it is known for its delicious artisanal creations made from start to finish by the house's craftsmen. For more than two centuries, the house has been maintained in activity thanks to the passion and know-how of its craftsmen. They have maintained the authentic character of their creations by selecting high quality ingredients and using traditional manufacturing techniques.
When you enter a "À la mère de famille" store, you are immediately transported into a world of sweets. The shelves are filled with all kinds of sweets, from chocolates and cakes to candies. You will find classic creations, but also more sophisticated sweets.
The chocolate factory "A la mère de famille" is also known for its seasonal creations, such as Easter eggs, which are made with care and attention to detail.
Whether you are looking for a gift for a loved one, or simply want to treat yourself to a sweet treat, "A la mère de famille" is the perfect place to find what you need. And to choose your favorite sweet from home, don't hesitate to visit the chocolate factory official website!
If you are staying at the hotel FABRIC, the nearest store is located near the Pompidou Center, the perfect place for a gourmet break during your stroll in the beautiful Marais district!
Photo ©Roman Odintsov - Pexels