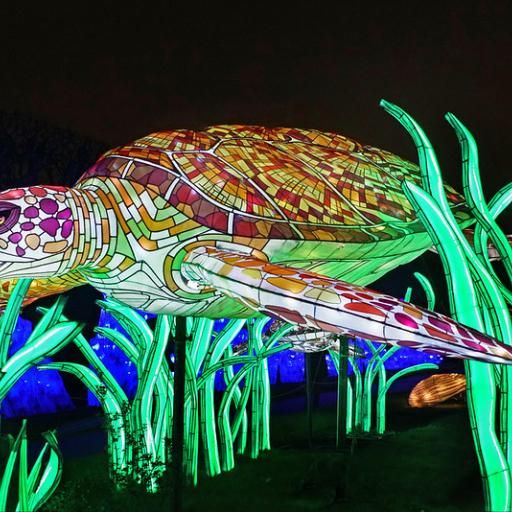 Illuminated Evolution at the Jardin des Plantes
Categories : Exhibition, published on : 12/21/21
This winter the Jardin des Plantes offers us a magical stroll for the 3rd edition of the Lantern Festival.
This year the title of this exhibition event is "Illuminated evolution" and it is the result of the research work of the paleontologists of the Museum. You will have the opportunity to experience a real journey through time and be surprised by the amazing species that populated the earth during the last 600 million years, and that no longer exist.
In all, there are about a hundred original luminous structures belonging to several different universes that will illuminate your nightly stroll and offer you a magical and atypical moment to live with your family or friends.
Until January 30th 2022. Open every day from 6:00 pm to 11:00 pm except on December 31, 2021
Photo ©Jean-Pierre Dalbéra - Flickr