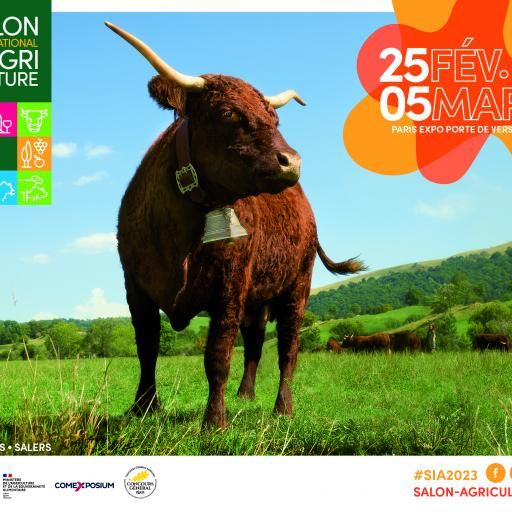 International Agricultural Show 2023 edition
Categories : Exhibition, Lifestyle, published on : 2/7/23
The International Agricultural Show will be back in Paris from February 25 to March 5 for its 2023 edition. It is one of the largest and most prestigious agricultural shows in the world, attracting hundreds of thousands of visitors every year. This year, Ovalie, a Salers cow, is the muse of the event!

The event will take place at the Paris Exhibition Center at Porte de Versailles, a few steps away from our second home, the Hotel Moderniste, and will showcase the latest innovations, products and services of the agricultural industry. More than 1,200 exhibitors from around the world will be present. Among them, you will be able to meet farmers, agribusinesses and governmental organizations. These exhibitors present a wide range of innovative products and services, including crops, machinery and agricultural technology.

Visitors will have the opportunity to participate in a variety of interactive and educational activities. There will be livestock demonstration competitions, with awards for the best performances. There will also be cooking demonstrations, tastings and workshops, where visitors can learn about different aspects of the agriculture industry, such as livestock, agribusiness and sustainable farming practices.
In addition to the exhibitions and demonstrations, the Agricultural Show offers an extensive conference program, with talks and discussions on various topics related to the agricultural sector. These events provide a platform for experts and leaders in the sector to share their knowledge and experiences, and to explore new opportunities for the future of agriculture.
Overall, the Salon de l'Agriculture is a celebration of the rich cultural heritage and traditions of French agriculture, as well as a showcase for the latest technological advances in the sector. It is a unique opportunity for visitors to learn about the agricultural industry and explore the latest innovations and trends in the sector.

Check out the full program on the show's official website and take part in this unique and immersive experience for visitors of all ages.
From 25/02/2023 to 05/03/2023, open daily from 9:00 am to 7:00 pm. 40 minutes by metro from the Hotel FABRIC.
Photo ©Salon de l'Agriculture