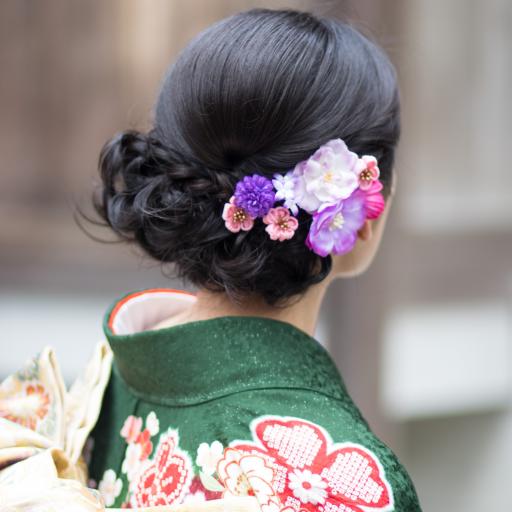 "Kimono" Exhibition at the Quai Branly museum
Categories : Exhibition, published on : 1/31/23
The City of Light always offers us the possibility to travel around the world without leaving its beautiful streets and its numerous Museums. Until next May, the Quai Branly Museum takes us to Japan with its exhibition dedicated to the Kimono, a traditional garment that has influenced the creations of many Western designers, such as Alexander McQueen, John Galliano and more.
The exhibition allows you to discover all the secrets of this inspiring and elegant garment, which appeared more than 1000 years ago, but is still incredibly modern and known all over the world.
The word "Kimono" literally means "that which is worn" and represents for the Japanese a true symbol of their national culture. As you know, the Fabric Hotel is located in a former textile factory in a working class and creative neighborhood. When designing our decoration, we did everything to value the know-how of the craftsmen and creators who made the history of the Ménilmontant district.
Through its selection of Kimonos, the Museum puts forward an authentic and thousand-year-old know-how. You will be surprised by the quantity of creative techniques and patterns that have decorated Kimonos over the centuries.
You will be able to admire traditional and classic creations, but also new trends from young Japanese designers.
Fashion lovers will find what inspired the most beautiful creations of the greatest designers of our time, or will be inspired for their new outfits.
Moreover, the Quai Branly Museum is an ideal stop in your visit to Paris, as it is located a few steps away from the Iron Lady.
And for the more gourmands, it will be the occasion to book a lunch or a dinner in one of the most beautiful restaurants of Paris "Les Ombres", located in the museum, which will offer you a gustatory journey with a spectacular view on the Eiffel Tower.
What are you waiting for? Treat yourself to a day in Japan while remaining in the magical atmosphere of Paris.
Exhibition until May 28, 2023. Open Tuesday through Sunday, 10:30 am to 7 pm, except Thursday from 10:30 am to 10 pm. Closed on Monday.
Photo ©Riccardo Trimeloni - Unsplash