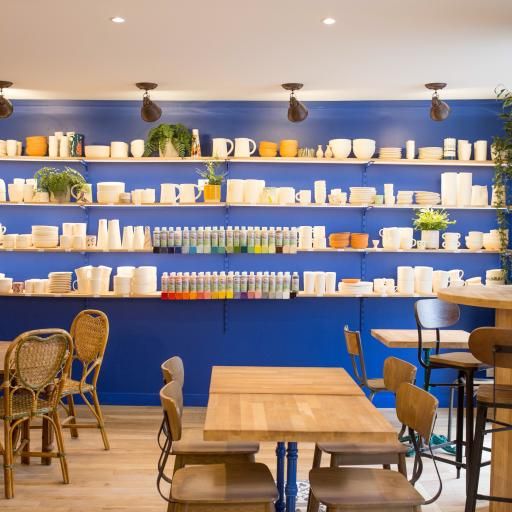 La Papoterie - The new café of the 11th district
Categories : Lifestyle, published on : 3/1/21
A little over a year ago, a new and original address opened its doors in the 11th arrondissement of Paris, a few steps away from the Fabric hotel.
It is La Papoterie, a ceramic café, the perfect place to relax while expressing your creativity.
Laura, the co-founder of La Papoterie, discovered the concept of a café combining art and cuisine, in Montreal in 2011 and decided to create a place where she could combine her passion for cooking and for ceramic decoration.
You will be able to taste simple and fresh dishes with local products* and choose a ceramic piece to decorate. All the pieces are produced by French potters and there is something for everyone! Whether it's on a plate, a cachepot or a pitcher, Laura and Coline have thought of everything to stimulate your creativity! They will explain you simple and playful techniques to create with the tools at hand.
So what are you waiting for? You can reserve your time on their official website.
* the service is suspended in view of the current situation, hoping that good news will arrive soon
Photo ©La Papoterie