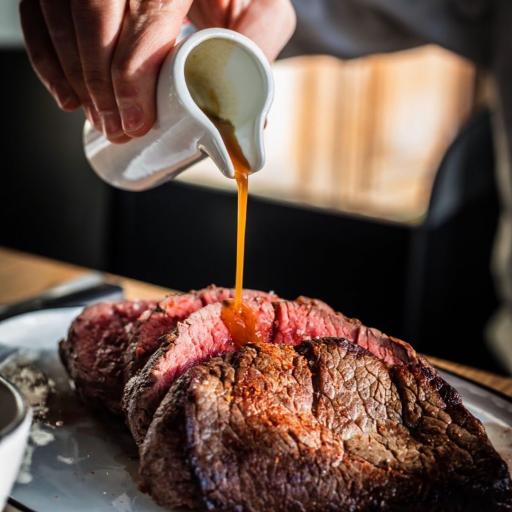 Le Bien Ficelé
Categories : Eating, published on : 11/9/21
Meat lovers will find happiness at Bien Ficelé, a restaurant that defines itself as a French-style rotisserie, located a few steps from the Fabric Hotel.
The meats offered are carefully selected and all come from French breeders. Moreover, this bistronomic restaurant has been labeled ecotable since its opening and is committed to avoiding food waste.
Even if the specialty is meat, there is no lack of suggestions for fish dishes, the young and dynamic team of the restaurant will advise you, you will not be disappointed!
Every day, a selection of meat dishes to share is proposed to offer you a moment of conviviality in couple or between friends.
We recommend the lamb on the spit, melting and tasty, or the roasted piglet shoulder.
All the dishes are accompanied by vegetables grown in France, not to be missed the home-made fries cooked in beef fat.
Do not hesitate to contact us at the reception for any reservation request!
Open from Tuesday to Sunday for lunch and dinner. Closed on Monday.
Two minutes walk from the Fabric Hotel.
Photo ©Le Bien Ficelé