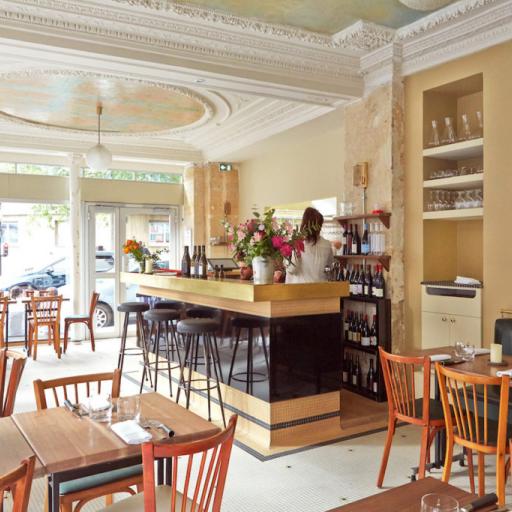 Le Servan
Categories : Eating, published on : 6/18/19
Welcome to Servan, a very beautiful Oberkampf table located next to our friendly neighboor Atelier des Lumières. Open for almost 5 years, Servan continues to surprise Parisians with its high-quality food. Katia and Tatiana Levha welcome you in a light and bright decor with a nice ceiling where you can still see the rest of a colorful fresco. The plates are refined and elaborate. Here, we eat great in a warm setting. A must!

Le Servan
32 Rue Saint-Maur, 75011 Paris
Open from Monday to Friday from 12pm to 2pm and from 7pm to 10pm. Closed on weekend.
10 minutes' walking from Hotel Fabric.