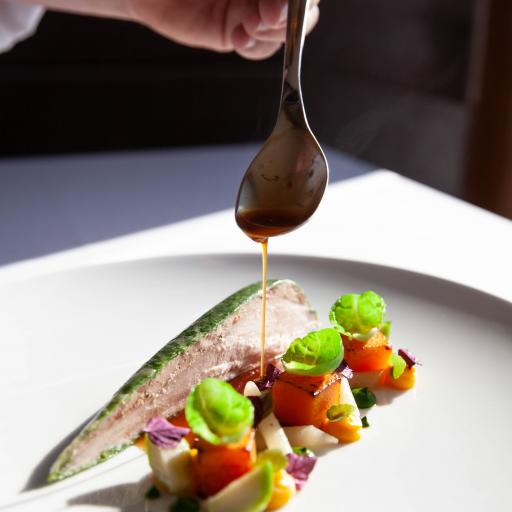 "Magma" a new table in the Oberkampf District !
Categories : Eating, published on : 10/28/22
As the name suggests, the restaurant "Magma" opened its doors like a belching volcano last July in the Oberkampf district.
Japanese Chef Ryuya Ono discovered a real passion for French cuisine in Japan while working at "L'As", a renowned Franco-Japanese restaurant in central Tokyo. At Magma, he offers traditional French cuisine with delicate and subtle Japanese touches. It is impossible to find the same menu two days in a row! The chef concocts the dishes according to his inspiration and also according to the arrivals in order to always guarantee the freshest products.
Let yourself be surprised by Ryuya Ono's creations, which promise an explosion of flavors!
Open from Tuesday to Saturday for lunch and dinner. 7 minutes walk from the Hotel Fabric.
Photo ©Carla Martinesi - Unsplash