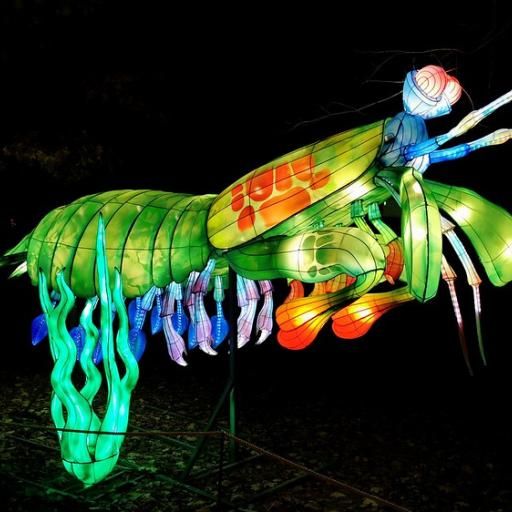 Mini-mondes en voie d'illumination at the Jardin des Plantes
Categories : Exhibition, Lifestyle, published on : 12/30/22
For this new edition 2022 of the Exhibition "En voie d'illumination", the Jardin de Plantes proposes a luminous night walk dedicated to the universe of "the infinitely small".
The tiny creatures that inhabit the forests and ponds of France or that live in our bodies are honored in this surprising and educational exhibition.
These microscopic species are essential to the natural ecosystem and participate in the evolution of the flora and fauna, but also to our well-being as human beings.
The exhibition wants to show us what is invisible to our eyes and yet incredibly important in our daily lives.
To do this, the garden hosts sculptures reproducing these small animals enlarged millions of times and illuminated with a thousand colors.
You will be able to admire familiar species such as millipedes or glow-worms in gigantic versions, or discover rarer and rather surprising species such as springtails or waterbears.
This walk offers us the unique opportunity to experience being tiny and to look closely at the smallest creatures in nature!
"On the way to enlightenment" is a perfect activity to do with your family to discover with your children the fascinating universe of the infinitely small!
Until January 15, 2023. Open every night except December 24 and 31, 2022. Sunday to Thursday, from 8 am to 9:30 pm. Friday and Saturday from 6 pm to 11 pm.
Photo ©loic4467 - flickr