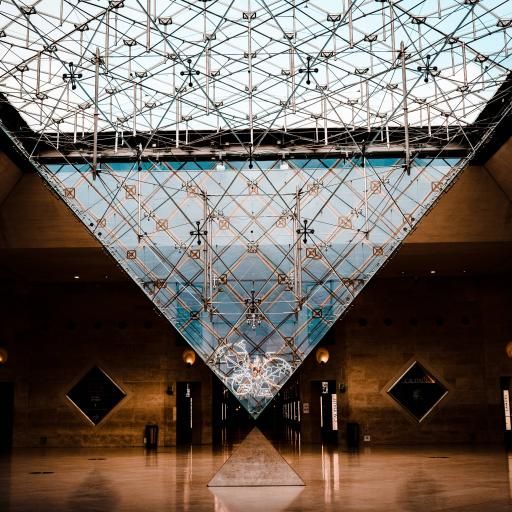 Naples in Paris, the new Exhibition of the Louvre Museum !
Categories : Exhibition, published on : 6/13/23
The new exhibition at the Louvre Museum showcases Italian art, particularly the art of one of the most beautiful Italian cities, Naples!
The exhibition "Naples in Paris" is the result of a collaboration between the Louvre Museum and the National Archaeological Museum of Naples. The cultural and artistic treasures of Naples are highlighted through a carefully curated selection, offering a comprehensive panorama of the city's artistic evolution.
Upon entering the exhibition, you will be immediately transported to Naples through a magnificent life-size replica of the Gulf of Naples. Through beautifully designed thematic rooms, you will also have the opportunity to admire masterpieces from different artistic periods.
The selected works cover a wide range of time, from antiquity to contemporary times. You will have the opportunity to admire sculptures, paintings, crafts, jewelry, and many other precious artworks. Renowned artists such as Caravaggio, Luca Giordano, and Salvator Rosa are prominently featured, showcasing the considerable influence of Naples on the world of art in Italy and internationally.
Indeed, a remarkable aspect of the exhibition is its emphasis on the influence of Naples on European culture. Neapolitan art played an important role in the development of different artistic movements, such as Baroque and Romanticism. You will be able to appreciate the unique artistic techniques, recurring themes, and distinctive styles of Naples throughout the different eras. You will surely recognize characteristics present in French artistic creations, but not exclusively.
In addition to the artworks, the exhibition also offers audiovisual projections, historical photographs, and archival documents, providing a more comprehensive context to understand the artistic and cultural history of Naples.
"The 'Naples in Paris' exhibition is a unique opportunity to discover the richness of Neapolitan art without leaving the French capital," says Marie-Laure de Rochebrune, curator at the Louvre Museum. "We are delighted to collaborate with the National Archaeological Museum of Naples to present these artistic treasures to the Parisian public."
The "Naples in Paris" exhibition is open to the public until August 31, 2023. We recommend booking your tickets in advance due to the expected turnout. The Louvre Museum also offers guided tours of the exhibition, providing an even more enriching experience.
Do not miss this exceptional opportunity to immerse yourself in Neapolitan art and culture in the heart of Paris. Our reception team is at your disposal for any information and assistance regarding your reservation.
Until 08/01/24. From Wednesday to Monday from 9am to 6pm, on Friday until 9:45pm.
Photo ©Hugo Delauney - Unsplash