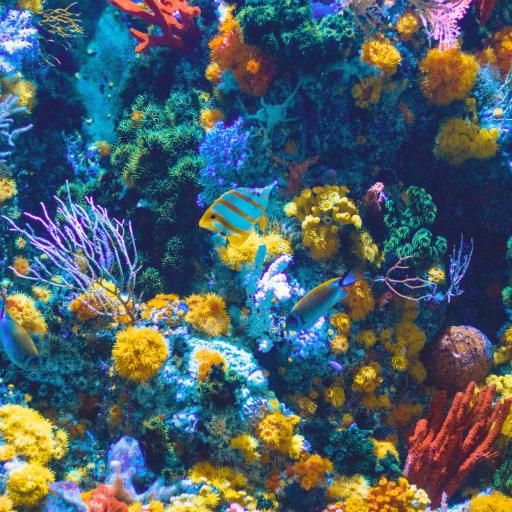 Oceans, the immersive Odissey at the Atelier des Lumières
Categories : Exhibition, published on : 11/14/23
The Atelier des Lumières, one of the most surprising museums in the capital, is gearing up to amaze us with a breathtaking new experience. This time, dive into the underwater depths of our planet with 'Oceans, the Immersive Odyssey'!
'Oceans, the Immersive Odyssey' is a remarkable creation that will take you on an extraordinary journey through the world's oceans. Behind the realization of this exhibition is the renowned photographer Brian Skerry, a longtime collaborator with National Geographic. Over the past four decades, Skerry has devoted over 10,000 hours to exploring the marine depths to capture underwater life in all its splendor.
The exhibition will transport you to the waters of tropical, temperate, and polar seas, unveiling creatures ranging from colorful fish hiding in reefs to tiny crustaceans, from majestic sea turtles to formidable predators of the depths. This immersion is achieved through cleverly designed projections that exploit the 360° space, from the ceiling to the floor, that transforms beneath your feet. Additional information about the species depicted in the images awaits you, and the exhibition is designed to appeal to both adults and children, alternating between moments of lightness and poetic, contemplative moments.
This underwater journey also emphasizes the vulnerability of our marine ecosystems, raising awareness of environmental issues threatening our underwater worlds.
If you're looking for an unforgettable experience that blends art, nature, and environmental consciousness, 'Oceans, the Immersive Odyssey' at the Atelier des Lumières is a must-see this fall. Dive into the unknown depths of the sea and come out with a new perspective on the wonderful diversity of marine life and the need to protect it.
Moreover, if you're staying at the FABRIC hotel, you can reach the Atelier des Lumières in just a ten-minute walk! The entire reception team is at your disposal for any additional information!
Until January 7, 2024. Every afternoon, starting from 2 p.m.
Photo ©Shaun Low - Unsplash