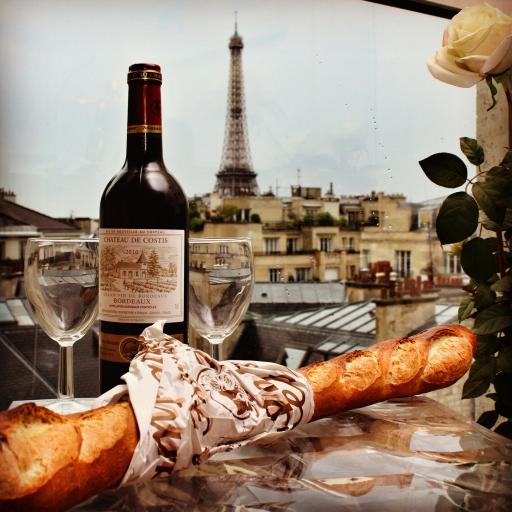 Paris, Capital of Gastronomy, the exhibition for the gourmand but not only !
Categories : Exhibition, Lifestyle, published on : 5/30/23
Paris is often associated with its rich and fascinating history, numerous cultural landmarks, and stunning architecture. Nevertheless, the French capital is also a major reference in the global culinary scene. That's why the Conciergerie invites you to discover Paris from a gastronomic perspective with its exhibition, "Paris, Capital of Gastronomy."
The exhibition showcases works from several French cultural institutions, including the Louvre Museum, the BnF, the Carnavalet Museum, the Château de Fontainebleau, as well as private collections.
The exhibition is divided into five sections that offer an insight into the history of gastronomy in Paris.
The first section, "Paris Receives," emphasizes the political role of Paris in promoting French gastronomy beyond its borders. Over the years, the international reputation of French gastronomy has been built from the capital.
The second section, "The Belly of Paris," is inspired by Émile Zola's famous novel and illustrates the city's reputation as the capital of gourmet food.
The third section, "The Restaurant, a Capital Invention," recounts the invention of the restaurant, from the Palais Royal to the Grand Boulevards, from the great tables to the small bistros, from the bouillons to the unmissable places that still maintain their prestige today.
And how could we forget the bread and pastries, which attract thousands of tourists from all over the world? The fourth section, "Bread and Pastries, Paris in the Spotlight," presents the famous sweet creations of the capital, such as croissants, macarons, Paris-Brest, and of course, the irresistible baguette.
But would this gastronomic richness have been possible without external influences? This is the final question posed by the exhibition, which concludes with the section "Paris, Land of Affluence and Influences." The many exchanges that have taken place in Paris throughout its history have been a fertile ground for creativity and innovation.
In summary, "Paris, Capital of Gastronomy" is a golden opportunity to discover Paris from a different perspective and to combine history and gastronomy. The complete program is available on the event's official website!
Photo ©Jim Harris - Unsplash