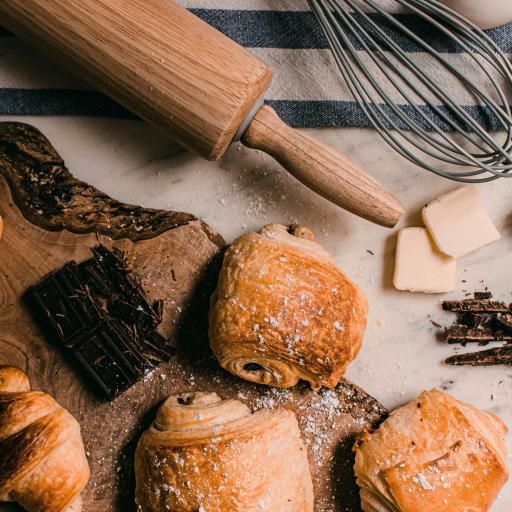 Pépite, the new bakery of the 11th district
Categories : Eating, Lifestyle, published on : 10/6/23
If you're in search of a delightful bakery and pastry shop in the 11th arrondissement of Paris, we have the perfect address for you! It's a true "Pépite" (in French "gem") as its name suggests! This charming gourmet spot opened its doors less than a year ago and has already become a favorite among locals.
The story behind Pépite is that of Alice Lin, a twenty-eight-year-old woman with an inspiring journey. Of French and Chinese origin, she has always had a passion for pastry. As a teenager, she baked for pleasure and enjoyed introducing her friends to Chinese specialties.
After leaving school to work alongside her husband in a Parisian business, Alice felt the need to bring her passion to life. At the age of twenty-four, she decided to change course, took her high school diploma as an independent candidate, and obtained her Pastry Chef Certificate. She then honed her skills by working in renowned kitchens, including at La Dame de Pic alongside the three-star chef Anne-Sophie Pic.
Finally, in December 2022, she realized her dream by opening her own pastry and bakery shop, Pépite, in the neighborhood she holds dear, the 11th arrondissement of Paris.
Pépite Bakery's mission is to bring a little happiness and pleasure to your day. Here, you'll find 100% artisanal French specialties prepared with passion. The bakery is also committed to an eco-responsible approach by favoring AOP products, seasonal ingredients, and short supply chains. The flours used come from a mill based in Île-de-France, and a special range is even available for children.
What can you savor at Pépite? The bakery offers a variety of artisanal bread, croissants, chocolate croissants, and other generous pastries. Fans of custard and apple tarts will find their happiness here.
Pépite also provides a space where you can relax and enjoy your pastries and viennoiseries, accompanied by a delicious coffee. On sunny days, a beautiful terrace in front opens up, offering a pleasant setting to indulge in your treats.
If you're staying at the Hôtel FABRIC, you'll be close to Pépite Bakery, located on Boulevard Voltaire. It's the ideal opportunity to start your day with a freshly prepared pastry or treat yourself to a gourmet break after a day of exploration in the City of Light.
So, whether you're passing through the beautiful 11th arrondissement of Paris or a traveler staying at Hôtel FABRIC, don't miss the chance to discover this new gourmet gem. Here, you'll find a pastry enthusiast who has turned her dream into reality, offering you an authentic and delicious culinary experience.
Open from Tuesday to Sunday from 7 a.m. to 8 p.m. A 20-minute walk from Hôtel FABRIC.
Photo ©Tabitha Turner - Unsplash