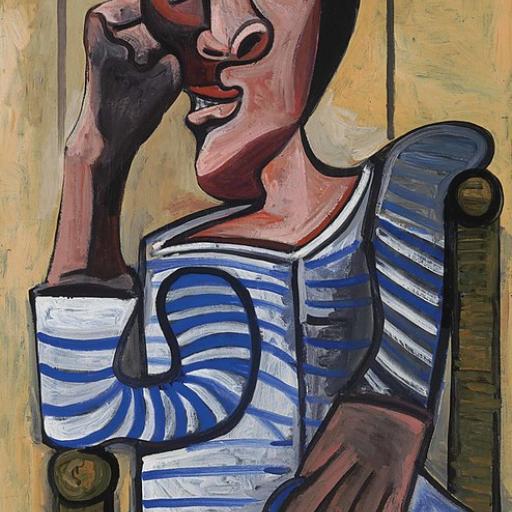 Picasso Selected works, exhibition at the Picasso Museum
Categories : Exhibition, published on : 9/26/23
To mark the fiftieth anniversary of the death of the celebrated Spanish artist Pablo Picasso, the Musée national Picasso-Paris is celebrating his artistic legacy with an exceptional exhibition entitled "La collection. Œuvres Choisies."
This exhibition marks the start of preparations for the museum's permanent collection, which will be displayed on three floors of the Hôtel Salé from March 2024. It's a unique opportunity for art lovers the world over to delve into Picasso's creative universe through a remarkable selection of works, including some of the most emblematic paintings, sculptures, drawings and ceramics of his career.
Pablo Picasso, whose death made art history on April 8, 1973, left an immense artistic legacy, comprising thousands of works. Following his death, a vast inventory of his creations was undertaken over several years. More than 3,700 works directly from the artist's studios were integrated into the national collections, forming the core of the Musée national Picasso-Paris. Since its inauguration in 1985, the museum has gone from strength to strength, offering the public the opportunity to discover and understand the work of one of the twentieth century's most influential artists.
The exhibition "The Collection. Selected Works" highlights over seventy emblematic works from the Musée national Picasso-Paris, bringing together paintings, sculptures, drawings and ceramics. This selection offers a fascinating insight into the diversity of techniques and styles explored by Picasso throughout his prolific and continually innovative life. From his early Cubist experiments to works created in the 1960s, the exhibition offers a journey through the decisive moments and recurring themes that marked his work.
One of the major strengths of this exhibition lies in its ability to present a range of key moments in Picasso's career, offering visitors a glimpse of his artistic evolution over the decades. Visitors will have the opportunity to follow the artist's path, from his first forays into Cubism, a major artistic revolution of the 20th century, to his later explorations of a variety of styles and techniques. The works on show also reveal Picasso's preferences and obsessions, which recur regularly in his creations, including portraiture, mythology, war and love, demonstrating the richness and complexity of his artistic expression.
The "Picasso Œuvres Choisies au Musée Picasso" exhibition offers a unique opportunity to delve into the world of one of the most prolific and influential artists of the 20th century. It allows visitors to discover the many facets of Picasso's ceaseless creativity and understand his lasting impact on modern art. This unmissable artistic experience is aimed at art lovers and the curious alike, testifying to Picasso's ability to push the boundaries of art and captivate future generations with his innovative vision.
The exhibition is open until March 3, 2024, Tuesday to Friday from 10:30 am to 6 pm, and Saturday and Sunday from 9:30 am to 6 pm. The museum is closed on Mondays.
Photo © Gandalf's Gallery - Flickr