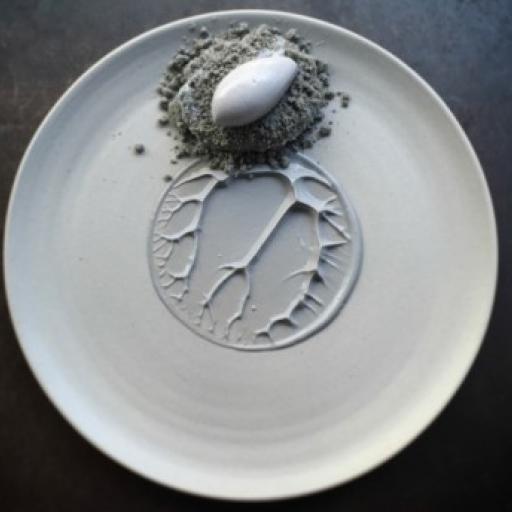 Restaurant A.T
Categories : Eating, published on : 4/15/19
There is a magical place hiding behind 4bis Rue du Cardinal Lemoine. There is no visible showcase or sign of excellence, but everybody knows that behind this door you can have one of the best dinners in Paris. And this is not a myth. Welcome to Atsushi Tanaka, the magician of molecular cuisine. Atsushi Tanaka, Japan-born, embarked on a journey to Paris at the age of 17 to learn the art of the French haute gastronomy at Pierre Gagnaire's. He then demonstrated his extraordinary talent in the world's best "alma-maters" such as Quique Dacosta (Spain), Pastoral (Belgium), Geranium (Denmark), Bjorn Frantzen and Oaxen (Sweden) and Oud Sluis (Holland) to finally open his own restaurant AT (Paris). When asked to describe his cooking Atsushi simply states, "it's impossible to categorize it", which is totally true, since his taste has been influenced by so many international cuisines! Discover the exceptional gastronomy of Atsushi Tanaka 5 minutes' walk from Hotel Monge. We promise, you won't forget it!

Restaurant AT, 4bis Rue du Cardinal Lemoine, 75005 Paris
Open from Monday to Saturday from 12:30pm to 13:30pm for a lunch (except Monday) and from 7:30pm to 9:30pm for dinner.
25 minutes' walk from Hotel Fabric.

Photo: A.T.