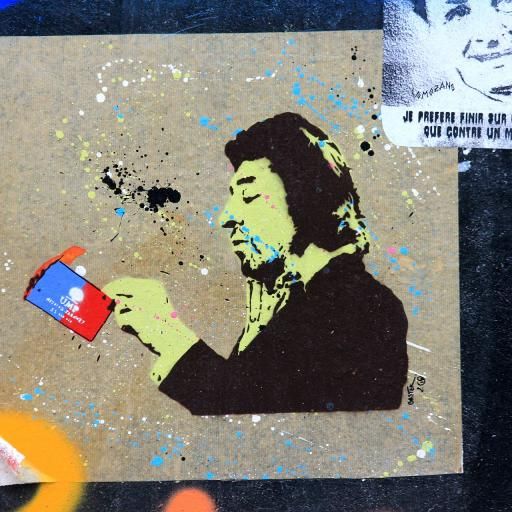 SERGE GAINSBOURG'S HOUSE WILL FINALLY OPEN ITS DOORS IN EARLY 2022!
Categories : Lifestyle, published on : 10/5/21
In the heart of the Saint Germain de Près district is located Serge Gainsbourg's house, a place that has always aroused much curiosity, where the artist lived most of his life and composed his most famous works.
You will recognize the facade covered with graffiti, drawings and messages left over the years by admirers. This mansion has been jealously and meticulously preserved by the singer's daughter, actress Charlotte Gainsbourg, and will become after more than thirty years of waiting accessible to the public in early 2022.
The half-empty bottles of red, the gitanes piled up in the ashtray, the open piano, nothing has moved in the living room, which will make you feel the magnetic presence of the artist. The museum will be accompanied by a bookshop and a piano bar. Everything is thought to immerse us in a creative atmosphere and make us feel like guests at Serge Gainsbourg's home.
Photo ©Nicolasdebraypointcom - Pixabay