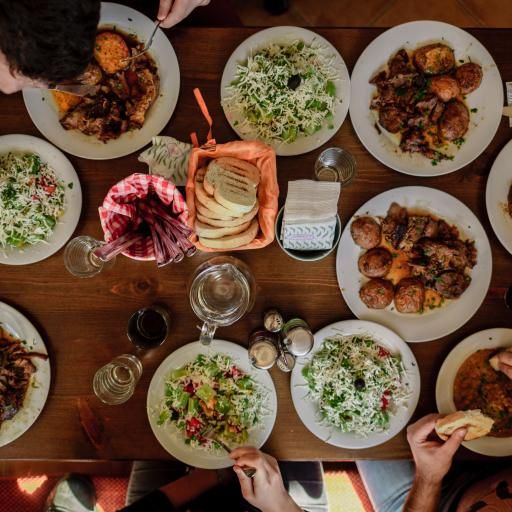 Tekés restaurant in Paris: A Culinary Celebration in the Heart of the City
Categories : Eating, published on : 9/22/23
Tekés, which means "ceremony", is a restaurant with the ultimate goal of celebrating Mediterranean cuisine and culinary traditions from Jerusalem.
Nestled in the heart of Paris, Tekés is the latest creation by the renowned chef Assaf Granit, who has already achieved success with restaurants like Balagan and Shabour. Tekés offers you a culinary experience that delves into origins and traditions while reinventing cuisine to provide unique sensations.
Tekés is the third French venture of the Machneyuda group, which has aimed to create an entirely eco-responsible restaurant, from its decor to its tableware, and even down to the ingredients used in its dishes.
When you step into Tekés, you are immediately captivated by the warm and inviting atmosphere that envelops you. The large windows open onto the street, infusing life into this establishment designed as a true place of sharing. The interior is a fusion of raw and natural materials, from the earthen floor to the wooden walls and leather banquettes. Everything has been thought out with environmental respect in mind, from recyclables to reclaimed materials. Tekés skillfully blends urban sophistication with the authenticity of travels.
The menu at Tekés pays homage to Mediterranean cuisine, placing vegetables as protagonists of every dish. The dishes are designed for sharing, fostering a convivial dining experience. Chef Assaf Granit and Chef Cécile Lévy, trained in France with a solid background in Israeli cuisine, skillfully incorporate culinary inspirations to take you on an unforgettable gastronomic journey. Whether you are a vegetarian or not, the Tekés menu will undoubtedly entice you. The dishes, presented on stunning terracotta plates, are beautifully plated and promise an explosion of flavors in every bite.
Among the must-try items on the menu are the mezzes, fresh starters like the green balls, gnocchi served inside a pumpkin, or a madfouna of vegetables. You can even dip the delicious traditional challah bread into Jerusalem olive oil for an even more authentic experience. For dessert, the pumpkin soufflé accompanied by thyme ice cream is a true delight for the taste buds.
The atmosphere at Tekés is both festive and colorful, whether you visit in summer or winter. The restaurant's luminous glass roof surrounds you, and even during the colder months, the heating lamps keep you warm.
If you are seeking to discover new flavors in a warm and welcoming setting, Tekés is the ideal place for you. Come celebrate cuisine and let yourself be carried away by this unique experience in the heart of Paris.
Feel free to approach the reception at Hotel FABRIC for reservation inquiries. Our team is at your service to ensure you have an unforgettable stay in Paris!
Open every evening from 7 pm to 2 am, and for lunch from Monday to Friday from 12 pm to 2:30 pm. Just a 13-minute journey by public transport or a 30-minute walk from Hotel FABRIC.
Photo ©Stefan Vladimirov - Unsplash