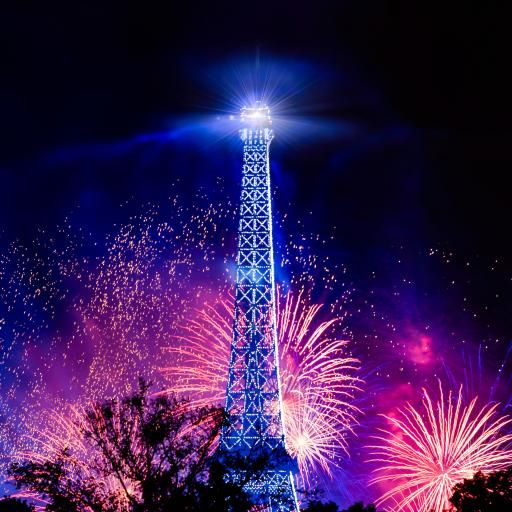 The 14th of July is approaching !
Categories : Lifestyle, published on : 7/11/22
The French National Day is approaching!
From 10 am, the Champs-Élysées avenue will host as always the famous military parade, with about 6500 soldiers on foot, 200 horses and a hundred air vehicles.
The inevitable fireworks at the Eiffel Tower will be fired from 11 pm and will last approximately 30 minutes.
This year, the theme chosen is "Freedom" and it will be honoured in the fireworks show, but also in a large symphony concert that will take place at the foot of the Eiffel Tower from 21:15.
For more information on July 14th, please visit the official website of the Paris Convention and Visitors Bureau.
Happy National Day to all!
Photo ©Joe Desousa - Unsplash