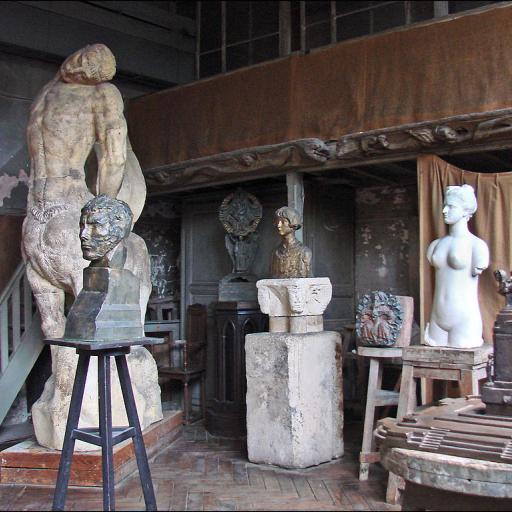 The Bourdelle Museum reopens its doors !
Categories : Exhibition, published on : 6/2/23
After extensive renovation work carried out with respect for the architectural heritage, the Musée Bourdelle, dedicated to the famous sculptor Antoine Bourdelle, reopened its doors last March, a golden opportunity to discover or rediscover the magnificent works of this leading 20th century artist.
The museum is housed in Antoine Bourdelle's art studio, so you can immerse yourself in his creative world and feel as if you're part of it. With its spacious, light-filled spaces, the museum offers a unique experience to fully appreciate the artist's work.
The creation of this cultural landmark in Paris was made possible by Antoine Bourdelle's wife and daughter. In fulfillment of the artist's profound desire to transform his studio into a museum, the two ladies generously chose to donate it to the City of Paris in order to create a place dedicated to the artist and his exceptional artistic legacy.
Whether inside the museum or in the magnificent adjoining park, the museum houses an impressive collection of Bourdelle-related sculptures, paintings, drawings and archives. Each piece on display bears witness to the artist's creative genius and his impact on modern art.
You'll be able to admire major pieces by the artist, including the famous "Héraklès Archer" and "La France", which bear witness to his powerful, expressive style. These emblematic works are presented with care, allowing you to grasp all the emotional intensity that Antoine Bourdelle was able to convey through his art.
The monumental sculptures in the museum gardens are another highlight of the visit. As you stroll among these imposing creations, you'll be impressed by the technical mastery and scale of Bourdelle's achievements. It's a true immersion in the artist's sculptural universe.
The Musée Bourdelle also offers activities and events to deepen your artistic experience. Guided tours are available to give you detailed information about the works on display and Bourdelle's history. Regular lectures and workshops offer unique opportunities to learn more about the artist and his working methods.
In addition, the museum has a boutique where you can find reproductions of Bourdelle's works, art books, souvenirs and unique gifts. It's the perfect place to take home a piece of Bourdelle's art and extend your artistic experience.
The museum is easily accessible thanks to its central location in Paris. It's advisable to book your tickets in advance, as attendance can be heavy, especially during vacation periods and weekends.
The reopening of the Musée Bourdelle is a unique opportunity to discover and appreciate the work of a major 20th-century artist. Whether you're an art enthusiast or simply curious, this visit will transport you into the fascinating world of Antoine Bourdelle and leave you with lasting memories. Don't miss this opportunity to immerse yourself in the artistic history of Paris and be inspired by Bourdelle's creative vision.
Open from Tuesday to Sunday from 10am to 6pm.