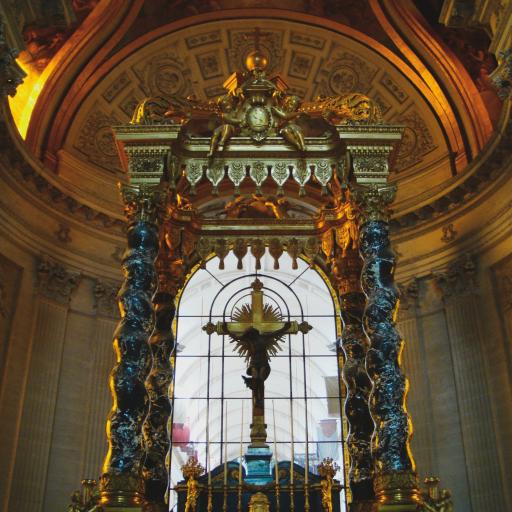 The Christmas masses in Paris
Categories : Lifestyle, published on : 12/23/22
Christmas means family, love, gifts and the traditional celebration of midnight mass. If you are in Paris to enjoy the magical atmosphere of the holidays, and you wish to attend the Christmas mass, all you have to do is choose your favorite church or the closest one to celebrate Christmas with your family.
Whether you are a believer or not, masses are a great opportunity to visit places full of history and enjoy a magical atmosphere.
The churches most frequented by tourists throughout the year, such as the Basilique du Sacré-Coeur or the Church of the Madeleine, organize Christmas masses on December 24 and 25 with prestigious choirs and exceptional concerts.
But Paris offers several possibilities to celebrate this unique occasion as it should be!
On the morning of December 24, the Hôtel des Invalides, one of the most famous monuments in the capital, organizes a sumptuous celebration filled with history. At the Invalides, all religious rituals are dedicated to the French soldiers who left to defend their country. You can discover this symbolic place in a very moving atmosphere.
In the sumptuous setting of the Church of Saint-Germain-des-Près, located in the heart of Paris, wakes are organized from 6:30 p.m. on the 24th and from 11 a.m. to 7 p.m. on the 25th. The location is ideal if you want to stroll in the Latin Quarter and the 6th arrondissement.
As you can see, there are plenty of options to make the most of Christmas in the City of Light!

Photo ©Mateus Campo Felipe - Unsplash