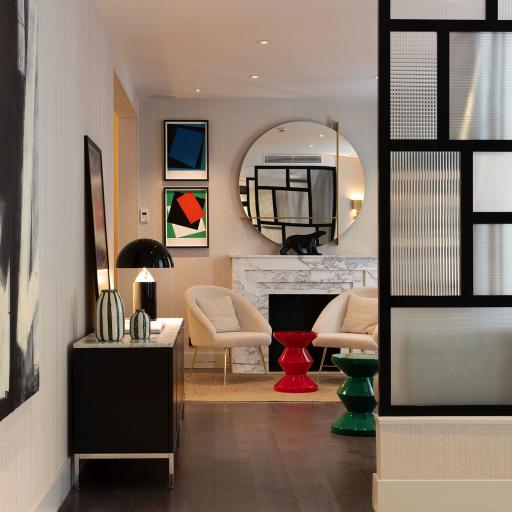 The hotel Moderniste our brand-new sister hotel !
Categories : Lifestyle, published on : 1/1/22
The entire team of the Hotel Fabric wishes you a wonderful year 2022 full of happiness and lots of time to share with the people you care about! And to start the year off right, we are pleased to introduce you to our new home: the Hotel Moderniste.
Located in the heart of the 15th arrondissement, the Moderniste Hotel is the ideal place for your business trips, thanks to its strategic location just a few minutes walk from the Porte de Versailles, but also for your stays to discover the capital as a couple or with your family, as it offers Connecting rooms that can accommodate up to 5 people.
The elegant and modern decoration pays homage to the designers of the 30's in Paris and immerses you in the creative atmosphere of the time.
Don't hesitate to visit the official website to discover your exclusive offers!