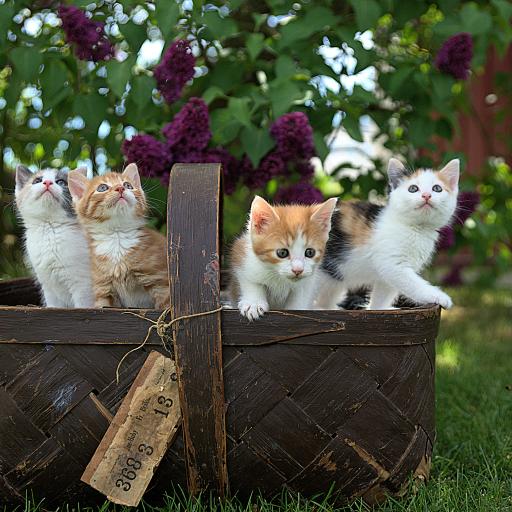 The new "feline" exhibition of the National museum of Natural History
Categories : Exhibition, published on : 4/28/23
For the greatest happiness of cat lovers, the National Museum of Natural History presents "Felines" an exhibition dedicated to this fascinating species, at the Gallery of Evolution.
It is a unique opportunity to discover the secrets of the 38 species of felines known today on Earth, from the cat to the tiger through the manul. The exhibition features numerous collectibles and art objects, naturalized animals, a hundred or so specimens and anatomical pieces, naturalized and reconstructed scenes to study the lives of these animals, audio, video and entertainment devices, interactive installations, as well as games and activities for all ages.

The first part of the exhibition focuses on the discovery and presentation of these different animals, from their hunting abilities to their anatomy and coat. Then, the second part mixes art and history to reveal the place and importance of felines through the centuries and civilizations. The Museum of Natural History also offers us to learn more about the domestication of cats, the exploitation of felines, their life in the wild, as well as the many beliefs and rituals associated with these felines.

With this exhibition, the museum addresses a very wide audience: cat lovers, but also animal lovers in general.
Even those who are not particularly attracted to felines will find something to their liking: the tour is fun, the animals, and works presented allow us to learn a lot of information about these animals and about the cultures of yesterday and today.
This exhibition is the big cultural event not to be missed this year at the Museum of Natural History. To get to know our little four-legged friends better and to take a walk in the magnificent Jardin des Plantes, book your tickets on the official website of the museum!
Photo ©Jari Hytönen