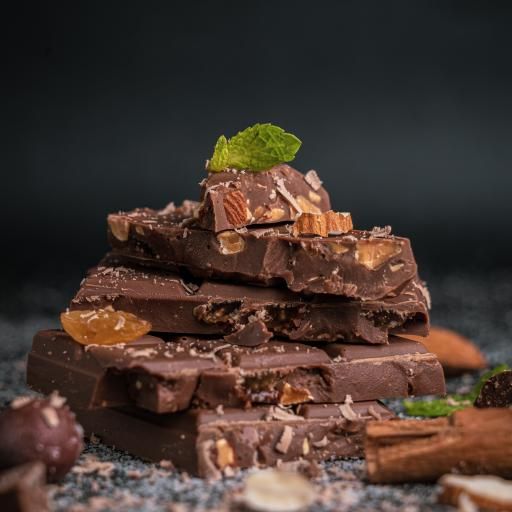 The Salon du Chocolat new edition is approaching !
Categories : Lifestyle, published on : 10/10/23
The Salon du Chocolat (Chocolate Show) is making its grand return to Porte de Versailles in Paris for a new and indulgent edition from October 28th to November 1st, 2023!
Chocolate enthusiasts simply cannot afford to miss this enticing event, promising chocolate dress parades, monumental sculptures and a wide variety of chocolates and pastries to savor.
This gourmet new edition introduces two unique spaces. Firstly, "Once Upon a Pastry" will showcase French pastry classics through three prestigious houses. Secondly, "Gourmet Journey" invites you on a sweet voyage through France, allowing you to discover or rediscover regional specialties. After a two-year hiatus, the dedicated space for Japan also makes a spectacular comeback, offering a captivating glimpse into the fascinating world of Japanese pastry.
Each year, this essential gathering in Paris delights visitors with a multitude of activities. Tastings, workshops, live demonstrations—all are compelling reasons to wander through these aisles filled with the intoxicating aroma of cocoa, enchanting chocolate lovers.
Among the highlights of the show, you can witness the famous chocolate dress parade, explore astonishing chocolate sculptures, follow prestigious competitions such as the World Competition of Sweet Arts and the French Pastry Trophy, and enjoy the Pastry Show, a spectacle that spotlights the finest French pastry chefs. Moreover, specially crafted pastry creations for the Christmas season will be on display to inspire your holiday festivities.
Professionals and enthusiasts alike will have the opportunity to meet the most renowned names in French chocolate and pastry. Renowned chefs from the most prestigious Parisian hotels and palaces, Michelin-starred restaurants, and renowned patisseries will all be present. Children won't be left out either, as there is a program and a dedicated space designed especially for young chocolate lovers.
In summary, the 2023 Chocolate Show promises to be the quintessential gourmet event. It's the perfect opportunity to discover and acquire chocolates from artisan chocolatiers from around the world, all gathered in one place in Paris. So, prepare your taste buds and get ready to indulge!
To view the complete program, don't hesitate to visit the official Chocolate Show website!
From October 28th to November 1st, 2024, from 10 a.m. to 7 p.m., at Pavilion 5 of the Centre Paris Expo Porte de Versailles.