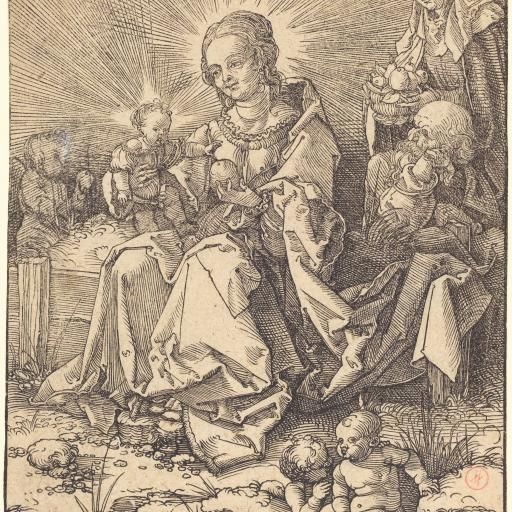 The "Treasures in black & White" of the Petit Palais
Categories : Exhibition, published on : 9/29/23
The Petit Palais in Paris is currently hosting an exceptional exhibition entitled "Treasures in Black&White", celebrating the art of printmaking through the centuries. The exhibition features nearly 200 works by printmaking masters such as Dürer, Rembrandt, Callot, Goya, Toulouse-Lautrec, Chéret, Steinlen, Auguste Renoir, Anders Zorn and others, dating from the 15th to the 20th century.
The history of prints at the Petit Palais is remarkable. In 1908, the Musée de l'Estampe Moderne was opened here, marking the beginning of an exceptional collection. This exhibition provides an opportunity to discover the treasures of this collection, offering a unique perspective on printmaking through the centuries.
The first section of the exhibition highlights the Dutuit collection, comprising 12,000 sheets assembled by Eugène Dutuit and signed by the greatest painter-engravers of their time. Among the highlights is Rembrandt's "La Pièce aux cent Florins", an imposing and historic piece that belonged to Dominique-Vivant Denon, the first director of the Louvre. Four major artists - Dürer, Rembrandt, Callot and Goya - are specially highlighted to illustrate the "Dutuit taste".
In 1908, Henry Lapauze played a key role in inaugurating the Musée de l'Estampe Moderne at the Petit Palais. His collection, built up through donations from dealers, collectors, artists and artists' families, bears witness to the history of contemporary printmaking and engraving, mainly in Paris, in the early years of the 20th century. The exhibition also presents the museum's most recent acquisitions, including prints by Auguste Renoir, Anders Zorn and Odilon Redon, illustrating the museum's dynamic acquisition policy.
The exhibition also offers an immersive experience, showcasing a range of printmaking techniques, from woodcut to color etching, burin and lithography. Visitors can discover the creative process through a filmed demonstration of etching. In addition, an interactive digital table enables visitors to create their own print, which they can then receive by e-mail and share on social networks.
"Treasures in Black & White" is a must-see exhibition bringing together the great masters of printmaking at the Petit Palais. It offers a comprehensive exploration of this captivating art form, from the realism of Rembrandt to the exuberance of Toulouse-Lautrec, across eras and techniques.
Immerse yourself in the history and evolution of printmaking, and be inspired by the masters of this captivating art form. This artistic experience is not to be missed!
Until January 14, 2024. Open Tuesday to Sunday, 10 a.m. to 6 p.m.
Photo ©Rosenwald Collection - National Gallery of Art