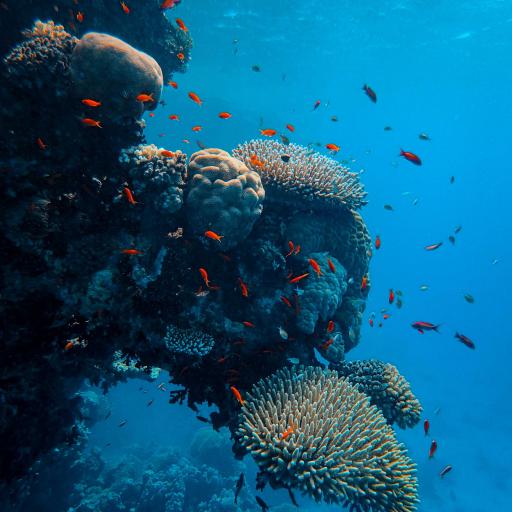 Under the sea, a unique underwater restaurant in Paris !
Categories : Eating, Lifestyle, published on : 2/10/23
Under the sea is a unique gourmet restaurant located in the 13ᵉ arrondissement of Paris that combines high quality, sustainable seafood with an immersive underwater experience.

Using 4K video projections with realistic images of colorful schools of fish, peaceful coral reefs and sea creatures, you'll feel like you're in the ocean.

If you are staying at the Hotel FABRIC, and you are looking for a memorable and enjoyable dining experience during your stay in Paris, this unique culinary experience is the perfect destination for you!
Fans of the renowned digital art center, Atelier des Lumières, will have already found similarities in the combination of art, technology and passion for detail. While Atelier des Lumières offers digital exhibitions featuring artworks, Under the sea takes this concept to another level by incorporating projections into its culinary creations.
On the menu, fish-based dishes such as the Ceviche de Daurade or the Salmon Burger, but also different proposals such as the roasted Camembert with its grenaille potatoes, or the perfect egg.
For dessert, great classics such as Pain Perdu and Mousse au Chocolat will delight the most demanding palates.

What more to say? If you are in the 13ᵉ arrondissement of Paris, do not hesitate to visit Under the sea, let yourself be transported into the underwater world and experience the perfect combination of good food and magical atmosphere!
Open every day from 12pm to 2:30pm and from 7pm to midnight. A 30-minute metro ride from Hotel Fabric.
Photo ©Francesco Ungaro - Unsplash