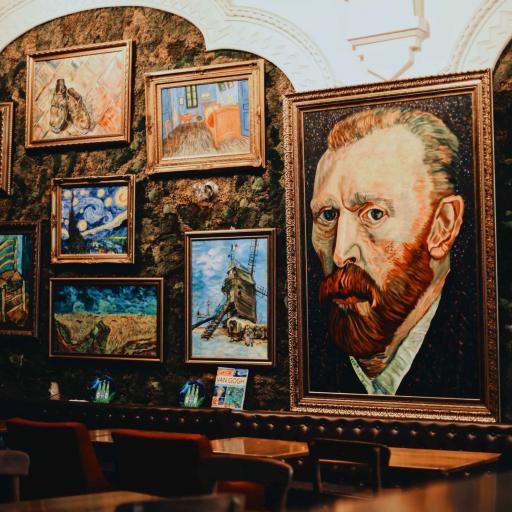 "Van Gogh in Auvers-sur-Oise The Final Months" at the Orsay Museum
Categories : Exhibition, published on : 10/3/23
Starting this month, art enthusiasts from around the world will have a unique opportunity to discover an exceptional exhibition at the Musée d'Orsay in Paris. This marks the first retrospective dedicated to the works of Vincent van Gogh produced during the last two months of his life in Auvers-sur-Oise, near Paris. Until now, no exhibition had been entirely devoted to this crucial phase of Van Gogh's career.
Vincent van Gogh, one of the most iconic artists of all time, arrived in Auvers-sur-Oise on May 20, 1890, and tragically passed away on July 29 of the same year after a suicide attempt. Although his stay in Auvers lasted only two months and a few days, this period was marked by a striking artistic renewal. His style and creativity reached new heights, despite the psychological turmoil stemming from his personal circumstances, fragile health, and his place in the art world.
The choice of Auvers-sur-Oise was partly due to the presence of Dr. Gachet, a physician specializing in the treatment of melancholy, an art collector, and a friend of the Impressionists. Van Gogh settled in the heart of the village, at the Ravoux Inn, where he explored all aspects of his new environment while wrestling with his incessant concerns.
In just two months, the artist created 74 paintings and 33 drawings, including iconic masterpieces like "Dr. Paul Gachet", "The Church at Auvers-sur-Oise", and "Wheatfield with Crows". Visitors will have the opportunity to discover the creations of this period through various themes: the early landscapes of the village, portraits, still lifes, and the landscapes of the surrounding countryside. The exhibition will also showcase a series of paintings in an elongated double square format, a rare feature in Van Gogh's oeuvre, including his ultimate work, "Tree Roots", displayed for the first time in France. To accommodate these masterpieces, the Musée d'Orsay has created exceptional arrangements, providing visitors with an unforgettable experience.
In addition to contemplating the artworks, the exhibition offers an educational immersion into Van Gogh's artistic process. Visitors will have the chance to explore how the artist worked with color and texture in his paintings, while enjoying a virtual reality experience that transports them into Van Gogh's world using his own palette of colors.
In summary, the "Van Gogh in Auvers-sur-Oise" exhibition at the Musée d'Orsay is a rare opportunity to delve into the final months of the life of one of the greatest masters of painting. It offers an intimate insight into Van Gogh's artistic evolution during his stay in Auvers-sur-Oise, allowing visitors to connect deeply with the tormented yet brilliant soul of this legendary artist.
Until February 4. Open every day, except Monday, from 9:30 AM to 6:00 PM, with extended hours until 9:30 PM on Thursdays.
Photo ©Tabitha Turner - Unsplash