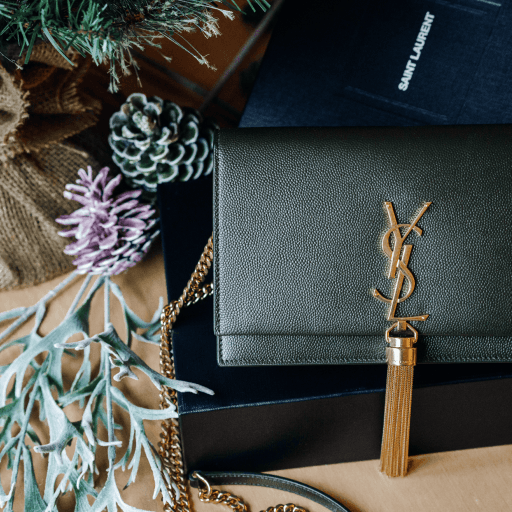 Yves Saint Laurent Exhibition "Gold"
Categories : Exhibition, published on : 11/11/22
"Modern black. I always light it up with gold, in buttons, in belts, in chains."
Sixty years ago, Yves Saint Laurent presented his first collection under his name, a "golden" occasion this year to celebrate the designer's passion for gold.
The Yves Saint Laurent Museum invites you to visit the anniversary exhibition "GOLD, The Golds of Yves Saint Laurent", highlighting this nuance that characterizes the creations of this fashion genius. Even the brand's logo, created in 1961 by Cassandre, one of the best-known Art Deco designers of the interwar period, who also designed the logo for Christian Dior, has a bronze sheen that speaks to the designer's passion for gold. The logo has not changed since its inception, and neither has the sparkle of Yves Saint Laurent Paris outfits.
About forty haute couture and ready-to-wear dresses, as well as a large selection of jewelry that make up entire showcases, are the protagonists of this golden exhibition.
You can find all the materials used by the designer to enhance the elegance of his creations, lace, leather, perfumes and more.
For Yves Saint Laurent, gold represents the color of the sun, his travels in Morocco and Algeria, and is the source of inspiration for his entire career.
You can admire coats embellished with golden buttons, dresses completely golden, but also belts, chains and other accessories that give shine.
Yves Saint Laurent's style has totally revolutionized the code of femininity. The woman has occupied, since the beginning of his career, a central role in his artistic vision, we think of the beautiful sequined dresses worn by Catherine Deneuve and other fashion icons.

The retrospective allows you to admire the variety of fabrics and ornaments used to enhance the silhouettes and make them shine! Dresses, jewelry, "modern black" clothes, with subtle golden touches, all show us how much this shade very dear to the designer can transform an outfit.
To complete the exhibition, five creations of the Flemish sculptor Johan Creten are highlighted to show how gold has inspired artists throughout history.
What are you waiting for? Dive into this elegant and luminous universe and discover the designer's workshop at the end of the exhibition!
Until 05/14/2023. Open every day from 11 am to 6 pm, except Monday. Nocturne on Thursday until 9 pm.
Photo ©Sebastian Coman Travel - Unsplash