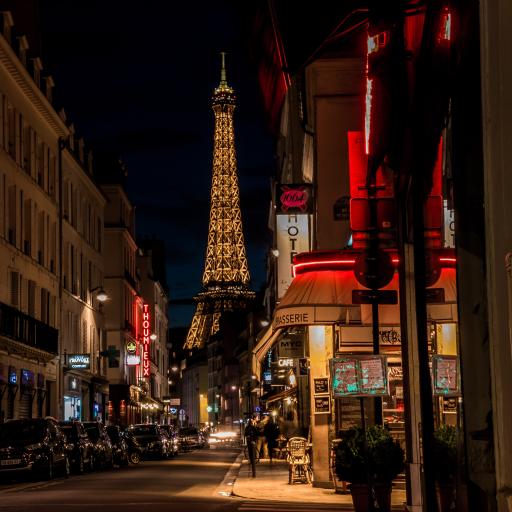 Discover the "Parisian nights" at the Carnavalet museum
Categories : Exhibition, published on : 3/31/23
We have already talked to you about the Carnavalet Museum to present you the previous exhibition "Parisiennes Citoyennes" which highlighted the women who have marked history.
This time, the museum dedicates its exhibition to the Parisian night. The City of Light is always full of charm, but the lights of the night add a touch of magic.
Since the 1970s, nightlife has created the history and culture of the city. We are thinking about "Le Palace", an old music hall, symbol of the Parisian night, inaugurated in 1978 with a memorable performance by the singer Grace Jones, or about events like Nuit Blanche, which has been animating Paris one night a year since 2002.
The night can be a moment of poetic wanderings, artistic discoveries, entertainment, and admiration of the city from a new angle, but it can also reveal the loneliness of the human being and the consequences of the energy crisis.
With this exhibition, the Carnavalet Museum wishes to raise visitors' awareness of the ecological issue. Our collective efforts are necessary to be able to admire a beautiful starry sky in the middle of Paris.
At the Fabric Hotel, we are also committed to sustainable development and social responsibility. Our CSR charter reflects our commitment to do our part for a better world. We invite our guests to join us in this effort by adopting environmentally responsible behaviors during their stay in Paris.
Until 12/05/24. Open Tuesday to Sunday from 10 am to 6 pm. 18 minutes walk from the FABRIC hotel.
Photo ©Grillot edouard - Unsplash