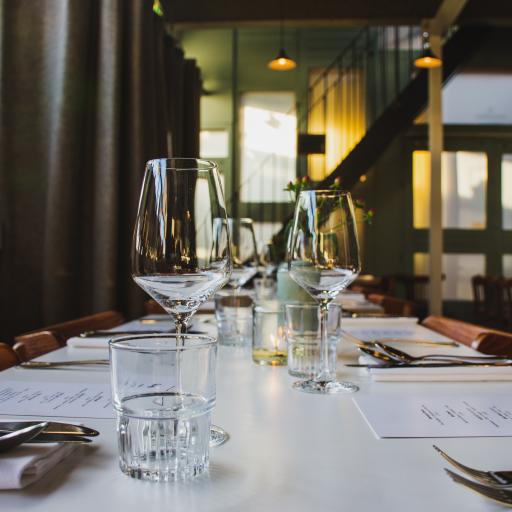 Elmer, a gastronomic restaurant in the heart of the Marais district !
Categories : Eating, published on : 5/16/23
Tucked away in the heart of the Marais, in the beautiful rue Notre Dame de Nazareth, Elmer's restaurant will offer you a moment of sharing and French gastronomic cuisine.
This location will surely be familiar to you! We have already told you about two restaurants located just next door, in the same street. They are the ISTR restaurant, a perfect place to enjoy oysters, and L'Oyat, a quality bistronomic restaurant.
On the menu, delicious pieces of meat or fish roasted over a wood fire, as well as recipes based on organic or eco-responsible products, conceived and created every day with passion by Chef Simon Horwitz.
After graduating from the Ecole Ferrandi, Chef Simon Horwitz worked in several renowned brigades in Courchevel, Paris and beyond, and then worked on the opening of the famous Septime restaurant.
His passion for cooking, and his desire to continue his career in this field, pushed him to travel around the world in search of new influences and inspirations. He discovered Australia, South-East Asia, Hong-Kong street-food and Japan, where he trained in the starred restaurants of Kyoto.
But that's not all, because he continues his gastronomic journey in South America, where he discovers the tables of Brazil, Bolivia, Mexico and Peru. With all these experiences, he decided to open his own restaurant in 2015, supported by Sébastien Perrot, a sommelier, winemaker and wine merchant, originally from the South West of France.
Like his colleague, Sébastien Perrot has undergone extensive training in several Parisian restaurants, such as Le Petit Sommelier or Les Rouquins, where the goal was to shorten the distance between the kitchen service and the sommelier. It is in this spirit of valuing wine and food and wine pairing that he joins the Elmer adventure and advises all customers to guarantee them a gastronomic moment that meets their expectations.
You will be welcomed by a smiling and caring team that will make you enjoy your meal.
At Elmer's, you will enjoy a unique moment with colleagues or family. A "table d'hôtes", located just in front of the wine cellar, in an intimate and cosy setting, can be privatized and can accommodate between 8 and 16 guests. And during the nice days, don't hesitate to enjoy the terrace!
Open from Tuesday to Friday for lunch and dinner, Saturday evening only. 18 minutes walk from the FABRIC hotel.
Photo ©Ronan Kruithof - Unsplash