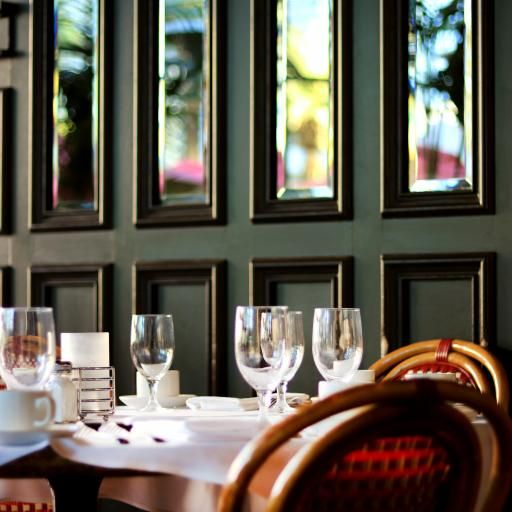 Pépite, the restaurant not to be missed !
Categories : Eating, published on : 11/21/23
A few weeks back, we took you on a magical journey to the wonderland of "Pépite" bakery. Well, buckle up because our gourmet quest now leads us to another gem, a cozy little joint nestled right in the heart of the 11th arrondissement, ready to dazzle your taste buds and earn the admiration of all you foodies out there.
Picture this: you kickin' back in a chill bistro, the one and only Pépite restaurant. Small round tables, giving off that authentic Parisian vibe, carefully placed in a vintage yet clean setup. This is where your flavor adventure kicks off – an experience that goes beyond just a meal, turning into a moment of pure delight.
Tucked away in a picturesque corner of Rue de Nemours, Pépite restaurant belongs to the league of those secret spots that unveil themselves to the true food enthusiasts. Their goal? To serve up more than just a meal, but a straightforward and delicious gastronomic moment. The minute you step in, you're greeted by a warm atmosphere, an echo of eternal Paris.
The menu is an open invitation to explore traditional French flavors, spiced up with a contemporary twist. From crispy broccolinis on the plancha to a melt-in-your-mouth supreme of free-range chicken, each dish is a commitment to satisfaction. And let's not forget the irresistible "Robuchon" mashed potatoes – a creation that turns a classic into a culinary masterpiece.
The flavor journey continues with tantalizing and diverse suggestions. Picture yourself sharing a mouthwatering sea urchin tarama, a marine symphony elevated by the texture of good country bread. Or maybe go for a subtly prepared skate wing, revealing all its finesse.
To complement these delights, Pépite's wine list is a precious collection, leaning towards organic choices, creating a symphony of flavors that harmonize perfectly with each dish. Let the passionate and dedicated team guide you through this unforgettable experience.
The restaurant team is on top of their game! Their discreet yet attentive presence, combined with their in-depth knowledge of the cuisine, turns your meal into a genuine culinary odyssey.
Whether you're up for a weekday lunch with the starter-main-dessert combo, a tapas night with friends, or just savoring your favorite dish à la carte, Pépite restaurant promises an unparalleled experience.
If the mood strikes to head to this gastronomic gem from Hotel FABRIC, a casual five-minute stroll is all it takes. Don't hesitate to hit up our reception team, always ready to facilitate your reservations and make your culinary adventure as smooth as it is delicious. The gastronomic journey awaits you at Pépite restaurant!
Open from Monday to Friday for lunch and dinner. Saturdays for dinner only.
Photo ©Cody Chan - Unsplash